Will remittance trends from 2022 in Cameroon continue in 2023?
Byline: Imane Charioui, Director of Francophone Africa & Middle East,  WorldRemit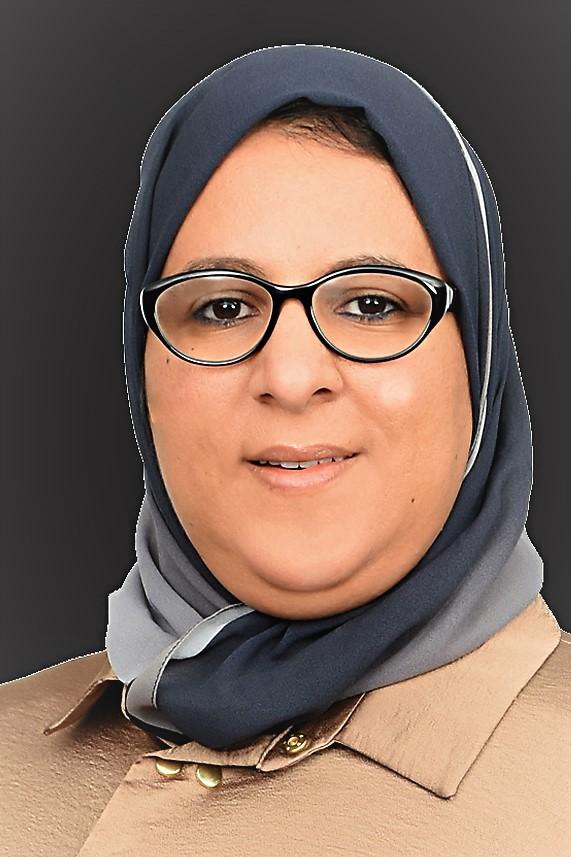 DOUALA, Cameroon, 8 December, 2022,-/African Media Agency (AMA)/- Over the recent years, remittances have continued to be a vital source of foreign income in many developing countries across Sub – Saharan Africa. Remittance inflows in the continent increased by 14.1 percent to $49 billion in 2021 despite the adverse global economic environment1.
In Cameroon, money transfers from migrants overseas have been crucial in enabling thousands of households to access good healthcare services, quality education and provide food for their families.
This comes at a time when an estimated 40 percent of Cameroon's 27.2 million people live below the poverty line. With 3.9 million people in need of humanitarian assistance, remittances in the country have helped accelerate poverty reduction2.
In 2022, total remittances sent to Cameroon via WorldRemit were GBP 75 million, buoyed by the rapid uptake of digital remittance technologies worldwide following the COVID-19 pandemic3.
According to the latest 2022 year-in-review by World Bank, remittances in Sub-Saharan Africa grew an estimated 5.2% to $53 billion in 2022, compared with 16.4% last year. However, in 2023, remittances are projected to soften to 3.9% growth as many nations face adverse conditions in the global and regional environments4.
All eyes are now on what 2023 will bring for millions of families dependent on remittances each year with the widespread efforts to increase COVID-19 vaccination rates and stabilise the country's economy.
With these factors in mind, remittance expert Imane Charioui, Director of Francophone Africa & Middle East WorldRemit, shares her top market trends for 2022 and beyond.
Remittance growth continues
As the preference for digital tools and services to conduct money transfers increases, digital remittances will continue to grow steadily throughout 2023.
This shift towards digital, deeply accentuated by the pandemic, is predicted to continue as many tech-savvy customers opt for affordability and greater convenience.
Safety comes first
It is predicted that money transfer companies will continue to prioritise safety measures above all else. For international markets that enable migrants to send money, more companies will integrate additional features that allow them to validate the identification of their customers, from phones' IP addresses to the validation of identity documents.
On the receiving side, WorldRemit supports Cameroon by providing bank a robust network of cash pick-up locations with our partners for greater convenience and accessibility. All connections through our website and mobile app are secure and encrypted. We have also built a sophisticated automated machine-learning system for fraud detection.
Speed will continue to be of the essence
Even though some customers are used to waiting hours or even days for a bank wire transfer to arrive at its destination, expectations for the speed of money transfer apps and platforms are the opposite. With new advancements across the digital landscape, users expect money to be sent and received in minutes.
To deliver the best and quickest customer experience, companies will continue to invest in enhancing their technologies. Hence, data exchange with financial institutions is more seamless, and the flow of remittances is uninterrupted.
Our technology at WorldRemit allows 90% of transfers to be ready within minutes5.
Money transfer services that work with API technology, which generates the confirmation that the receiving account or wallet is ready to receive the money, will be able to ensure transfers are completed almost in real-time. In addition, increased communication and tracking features will be integrated globally for users' peace of mind.
The simpler, the better
Companies will focus on making things as simple as possible, with a strong tendency to decrease the number of steps in each money transfer – from downloading the application and creating the user profile to adding the beneficiary. The trend toward more efficiency and effectiveness will ensure sending and receiving money becomes as easy as sending a text.
Digital remittances eliminate the need to go to a fixed payment point, saving users time and money. Living in the uncertainties of a pandemic, senders and receivers prioritize safety and look for a simple, straightforward solution for their transactions.
In Cameroon, technology has gained a more prominent role in people's lives, and money transfers have been no exception. A relatively new industry about ten years ago, digital money transfers and remittances are not only here to stay, but they are also slowly becoming the method of choice for customers by proving that they're just as safe as a bank transfer and much faster, cheaper, and more convenient.
Distributed by African Media Agency (AMA) on behalf of WorldRemit.
Notes to Editors:
1. Business Insider Africa. 10 African countries that receive the highest remittance inflows, according to latest stats. June 2022
2. World Food Programme. World Food Program country brief. July 2022
3. African Media Agency. WorldRemit's Fintech is transforming lives in rural Cameroon. September 2022
4. World Bank.Remittances Grow 5% in 2022, Despite Global Headwinds. November 2022
5.   WorldRemit. How it Works: Bank Transfer. 
About WorldRemit

We're a leading global payments company and, along with Sendwave, part of Zepz, a group powering two global payments brands.
We disrupted an industry previously dominated by offline legacy players by taking international money transfers online – making them safer, faster and lower-cost. We currently send from 50 countries to recipients in 130 countries, operate in more than 5,000 money transfer corridors worldwide and employ over 1,200 people globally.
On the sending side WorldRemit is 100% digital (cashless), increasing convenience and enhancing security. For those receiving money, the company offers a wide range of options including bank deposit, cash collection, mobile airtime top-up and mobile money.
Backed by Accel, TCV and Leapfrog – WorldRemit's headquarters are in London, United Kingdom with regional offices in the United States, Poland, Canada, Australia, Hong Kong, Singapore, Malaysia, the Philippines, South Africa, Somaliland, Uganda, Kenya, Rwanda, Tanzania, Zimbabwe and Belgium.
Media Contact
WorldRemit Press Office
The post Will remittance trends from 2022 in Cameroon continue in 2023? appeared first on African Media Agency.
La Guinée équatoriale confirme huit nouveaux cas de Marburg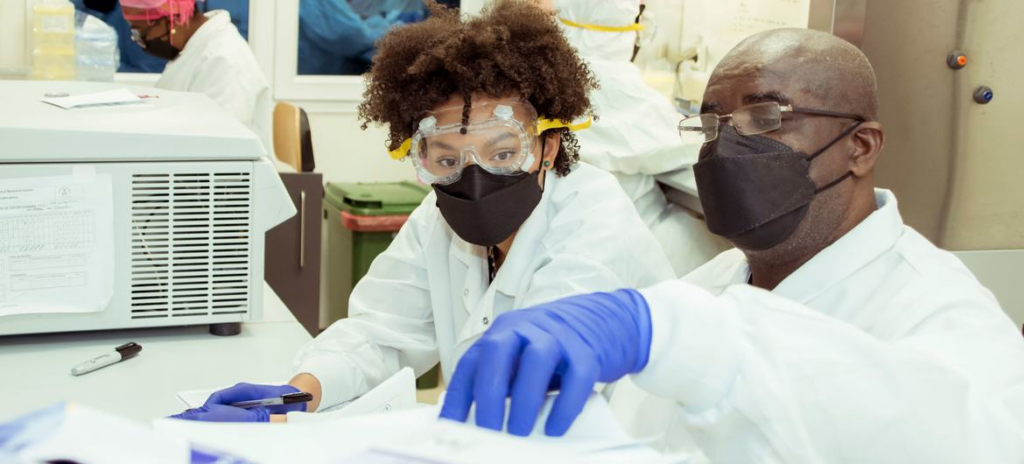 New York, USA, le 24 Mars, 2023/African Media Agency(AMA)/La Guinée équatoriale a confirmé huit nouveaux cas de Marburg, portant à neuf le nombre de cas confirmés depuis que l'épidémie de fièvre hémorragique virale a été déclarée le 13 février dernier dans ce pays d'Afrique centrale.
Selon l'Organisation mondiale de la santé (OMS), les nouveaux cas ont été confirmés à la suite de l'analyse en laboratoire d'échantillons supplémentaires. Les nouveaux cas ont été signalés dans les provinces de Kie Ntem, à l'est, de Littoral, à l'ouest du pays, et de Centro Sur, qui ont toutes des frontières internationales avec le Cameroun et le Gabon.
Les zones où des cas ont été signalés sont distantes d'environ 150 kilomètres les unes des autres, ce qui laisse supposer une transmission plus large du virus. À ce jour, on dénombre 20 cas probables et 20 décès.
« La confirmation de ces nouveaux cas est un signal essentiel pour intensifier les efforts de riposte afin d'arrêter rapidement la chaîne de transmission et d'éviter une épidémie à grande échelle et des pertes en vies humaines », a déclaré dans un communiqué, la Dre Matshidiso Moeti, Directrice régionale de l'Organisation mondiale de la Santé (OMS) pour l'Afrique. « La maladie de Marburg est très virulente, mais elle peut être contrôlée et arrêtée efficacement en déployant rapidement un large éventail de mesures d'intervention en cas d'épidémie ».
Des experts supplémentaires de l'OMS déployés dans les prochains jours
L'OMS collabore avec les autorités nationales pour renforcer les mesures d'intervention d'urgence en améliorant la surveillance de la maladie, le dépistage, les soins cliniques, la prévention et le contrôle des infections, ainsi qu'en menant des enquêtes épidémiologiques supplémentaires et en renforçant la sensibilisation du public pour aider à freiner la propagation de l'infection.
Des experts supplémentaires de l'OMS en épidémiologie, logistique, opérations sanitaires et en prévention et contrôle des infections seront déployés dans les prochains jours. L'agence onusienne aide également les autorités sanitaires des pays voisins, le Cameroun et le Gabon, à renforcer la préparation et la riposte à l'épidémie.
A noter qu'il n'existe pas de vaccins ou de traitements antiviraux approuvés pour traiter le virus. Toutefois, les soins de soutien – réhydratation par voie orale ou intraveineuse – et le traitement des symptômes spécifiques améliorent les chances de survie.
La maladie de Marburg est transmise aux humains par des chauve-souris frugivores et se propage parmi les humains par contact direct avec des fluides corporels de personnes infectées, des surfaces et des objets contaminés. La maladie est très virulente et provoque une fièvre hémorragique dont le taux de mortalité peut atteindre 88%. Le virus appartient à la même famille que celui responsable de la maladie à virus Ebola.
Distribué par  African Media Agency pour Onu Info
The post La Guinée équatoriale confirme huit nouveaux cas de Marburg appeared first on African Media Agency.