How do exchange rates work and how to get the best one 
Byline: Susan Tanaka Sitemere, Country Manager, Zimbabwe and South Africa, WorldRemit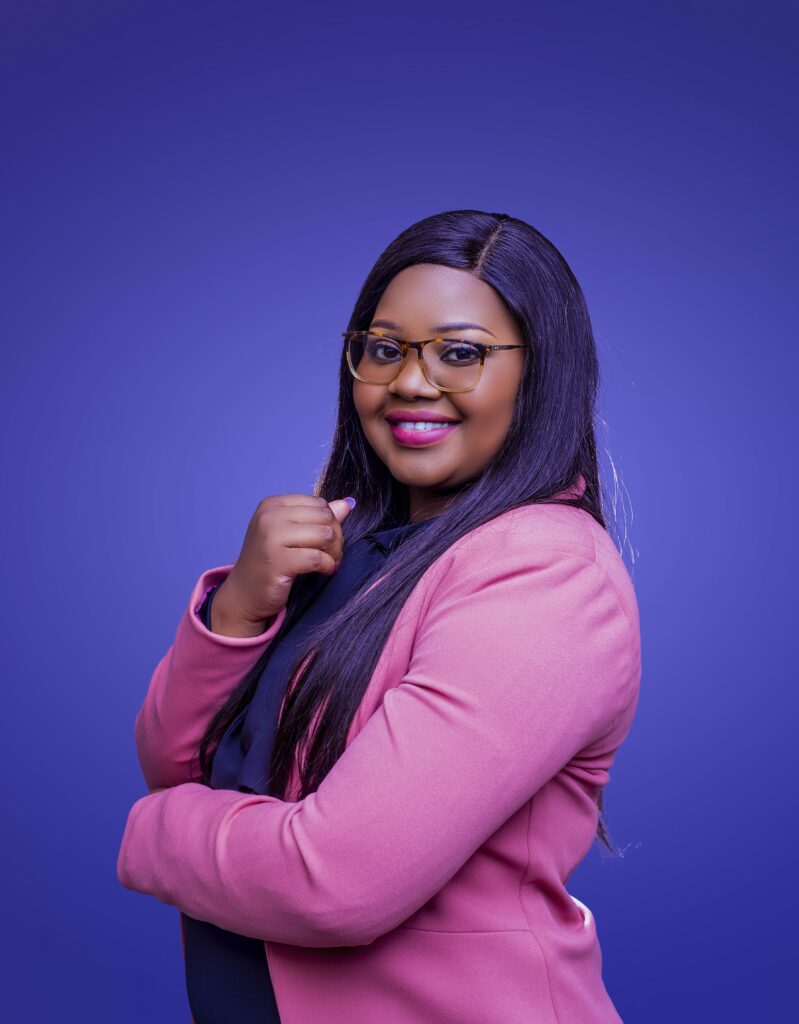 HARARE, Zimbabwe, 21 September, 2022,-/African Media Agency (AMA)/- Transferring money abroad and exchanging currency has become a common practice among many living in Zimbabwe. But even those who transfer money abroad regularly might find it hard to understand how the exchange rate works
Exchange rates are crucial in impacting the trade and economic performance of a country and often, they indirectly impact many different areas of your day-to-day life, from the cost of your groceries at the local market, to the cost of fuel, job opportunities and even the interest rate on your bank loans.
To help you get a good deal on your next money transfer, Susan Tanaka Sitemere, Country Manager, Zimbabwe and South Africa, WorldRemit shares some insights into how the exchange rate works.
What is an exchange rate?
The exchange rate is the amount that one currency is worth when compared to another currency. For many of us the only time we deal with them directly is when it comes to traveling or sending money overseas.
What's better – a high or low exchange rate?
A higher exchange rate is better if you're buying or sending currency, as it means you get more currency for your money. A lower rate is better if you're selling the currency. This way, you can profit from the lower exchange rate.
What is FOREX?
FOREX (foreign exchange market or FX) is a global market for currency trading used by individuals, businesses, and banks. If you make a transaction that requires a currency conversion, FOREX determines how much value you get for your money.
To put it in perspective, if you bought a car from a dealer in Harare and paid in US Dollars, you made a FOREX transaction. However, a significant portion of the foreign exchange happens for practical purposes – for example, when you're travelling or buying foreign goods. However, a majority of currency conversion is made to earn a profit.
How often do exchange rates change?
The FOREX market never sleeps; it is active all day and all night. Exchange rates don't change once a day or even once an hour; they are constantly fluctuating in response to the Zimbabwean economic, political changes and developments as they occur around the world.
What is a floating exchange rate?
A floating exchange rate is where the currency price of a nation is set by the forex market based on supply and demand relative to other currencies. This is in contrast to a fixed exchange rate, where the government determines the rate. Most countries around the world use a floating exchange rate and when a country uses this kind of an exchange rate, its government actions can only influence the rate, not regulate it.
What is a fixed exchange rate?
A fixed exchange rate is a currency that isn't influenced by FOREX. Instead, the government controls the rate and regulates its value. Countries with fixed exchange rate like Hong Kong, Denmark, or Saudi Arabia, usually peg the exchange rate against an internationally popular currency (US Dollar or Euro). The country's government then holds an abundant supply of both of these currencies. This allows them to buy and sell currency as required to keep their exchange rate at a fixed value.
What is an interbank rate?
Interbank rate, sometimes also referred to as the mid-market rate, is used when banks exchange currencies between themselves. This rate is usually better than the rate consumers receive. This is because currency exchange services aim to profit and often add fees or a mark-up to their exchange rate.
What factors influence the exchange rate?
Here is a brief explanation of some of the critical factors that help to determine the exchange rate.
Supply and demand – If there's plenty of currency to go around and low or average demand, then the exchange rate is usually low. If there is less currency in circulation and the demand is high, then the exchange rate increases.
Consumer confidence – When a country's population is confident in its economy's stability (low unemployment or inflation), consumer spending and investment tends to be higher. This makes the currency more attractive to investors resulting in a higher exchange rate.
Balance of trade – A country's balance of trade looks at the value of exports compared to the value of imports. If the balance is not equal, then this will affect the exchange rate. If exports are higher than imports, then the country is sending more of its currency abroad. And the higher the supply of currency, the lower the demand and exchange rate.
Inflation – Inflation is the rate at which prices for goods and services are rising over time within an economy. When a country has a consistently low inflation rate, its currency is generally more valuable, resulting in a higher exchange rate.
Interest rates – Interest is the fee that banks charge consumers to borrow money. The higher the interest rate is, the more you will be charged.
Political unrest – Political upheaval causes uncertainty, which can put FOREX traders off, lowering demand for the country's currency and decreasing its value.
Country's debt – If a country is in debt, then its currency is considered a riskier option by foreign investors. This can cause the country's currency to decrease in value and the exchange rate to fall.
Where to get the best exchange rate?
A good exchange rate is as close to the interbank rate as possible. You can find out what the current interbank rate is with a quick search online. And although you can't control the currency market, you can choose who you transfer or exchange your money with. The two main options for sending money abroad are bank wire transfer or online money transfer.
Bank or building society wire transfers
Making the international transfer with your bank or building society may sound like a simple option, but the service comes with its price.
Some banks charge fixed fees for sending money abroad, which can end up being too expensive if you're only sending a small sum of money. Many banks also offer low exchange rates, a tactic used to charge further 'hidden fees' on international transfers.
On top of this, wire transfers can be slow – sometimes taking days to arrive with the recipient, and not all recipients want or can receive money in their bank account.
Online money transfer services
Online money transfer services, like WorldRemit, tend to provide a quicker, more cost-effective way of transferring money overseas. A good online money transfer service will only make you pay a small fee and will offer a fair exchange rate, with any costs shown upfront. They will also often offer a variety of pay-out options, like cash pick up, bank account transfer, mobile money or airtime top up.
Distributed by African Media Agency (AMA) on behalf of WorldRemit.
About WorldRemit
We're a leading global payments company and, along with Sendwave, part of Zepz, a group powering two global payments brands.
We disrupted an industry previously dominated by offline legacy players by taking international money transfers online – making them safer, faster and lower-cost. We currently send from 50 countries to recipients in 130 countries, operate in more than 5,000 money transfer corridors worldwide and employ over 1,200 people globally.
On the sending side WorldRemit is 100% digital (cashless), increasing convenience and enhancing security. For those receiving money, the company offers a wide range of options including bank deposit, cash collection, mobile airtime top-up and mobile money.
Backed by Accel, TCV and Leapfrog – WorldRemit's headquarters are in London, United Kingdom with regional offices around the globe.
Media Contact
WorldRemit Press Office
The post <strong>How do exchange rates work and how to get the best one </strong> appeared first on African Media Agency.
Change management best practice for cloud transformation success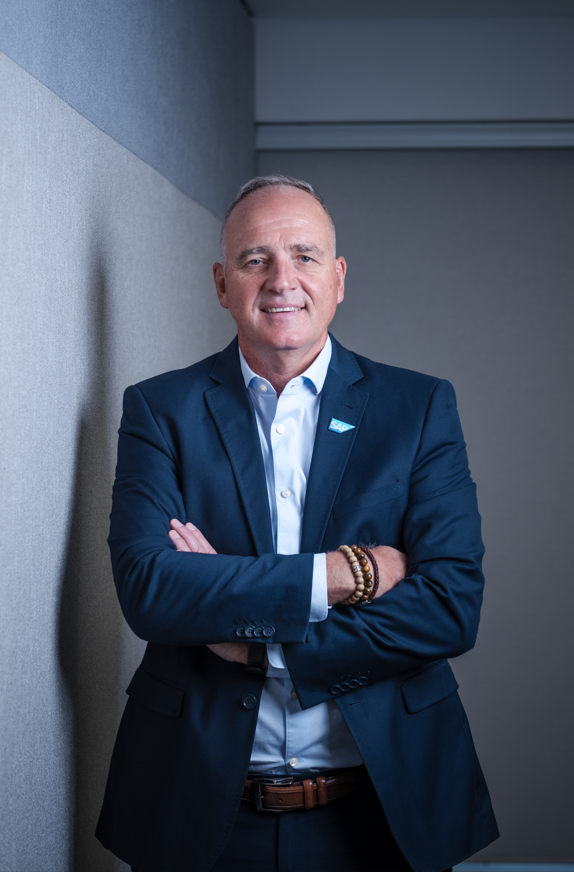 JOHANNESBURG, South Africa, 16 March 2023 -/African Media Agency(AMA)/- Companies are in a race to achieve new digital capabilities as ongoing economic disruption and a changing business landscape drive the need for rapid innovation. African organisations are accelerating their adoption of cloud solutions to drive greater efficiency, scale into new markets, and meet changing customer demands.
Gartner predicts that worldwide spending on public cloud services will grow 20.7% to reach $591.8-billion in 2023, outpacing the 18.8% growth forecast for 2022.
However, says Cameron Beveridge, Regional Director for Southern Africa at SAP, moving to cloud environments requires effective change management to ensure digital transformation initiatives reach their objectives. "There is palpable excitement around cloud services in African markets, but there are still questions around how to effectively migrate and how to orchestrate multiple cloud solutions once the migration is complete. And while it's true that one of the main benefits of cloud services is the ability to fail quickly without incurring huge cost or time overruns, you really don't want your cloud initiative to fail due to poor change management."
Studies have highlighted the importance of effective change management to the success of digital transformation initiatives. McKinsey data indicates that less than a third of digital transformation initiatives succeed worldwide. This is partly due to poor change management, of which barely a third (34%) are clear successes.
Methodology, Partners reduce perils of Cloud Migrations
Brent Flint, Head of Enterprise Applications at Dimension Data, believes part of the answer to effective change management during cloud transformation projects rests on an effective methodology. "Migrating core business processes from on-premise environments to the cloud requires a proven methodology to accelerate the transition and reduce associated risks. A repeatable methodology that incorporates automation to ensure aspects such as data integrity, for example, can ease data migration and speed up the time-to-value."
SAP introduced RISE with SAP in 2021 to help companies get started with SAP cloud solutions, accelerate cloud adoption, and simplify the process of shifting core business processes to cloud environments. "Companies undertaking digital transformation initiatives that could benefit from RISE need to ensure their implementation partners are accredited and have the skills capacity to support the project throughout," explains Flint.
Beveridge adds that companies that successfully leverage the insight, skills and experience of partner organisations can reduce risk and enhance the impact and business outcomes of their transformation efforts. "Companies are realising that cloud adoption is not a once-off event: it requires near-continuous refinement and evolution to deliver business value. This makes the role of expert partners, who have developed experience with specific use cases of cloud technologies and can guide organisations in their adoption of cloud solutions, critical to their success."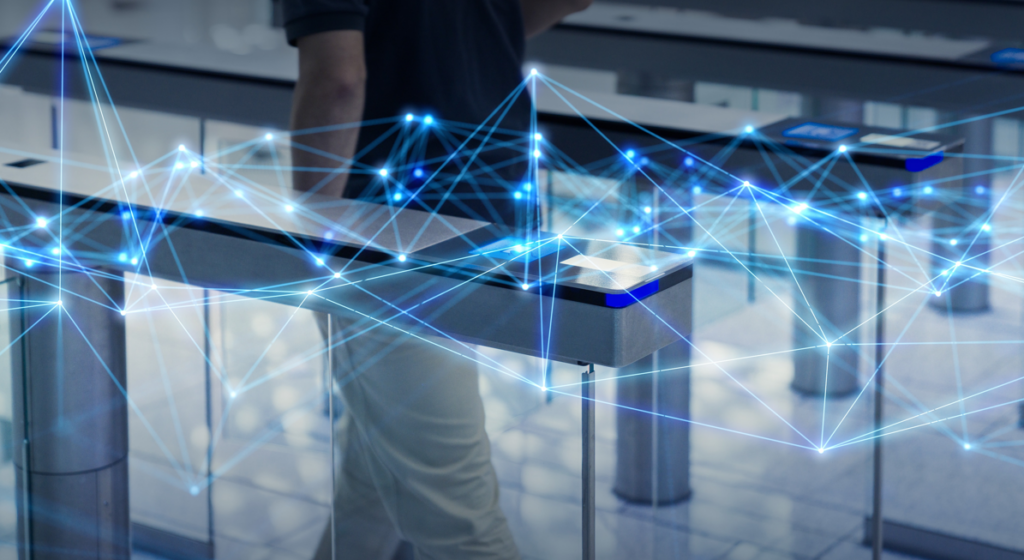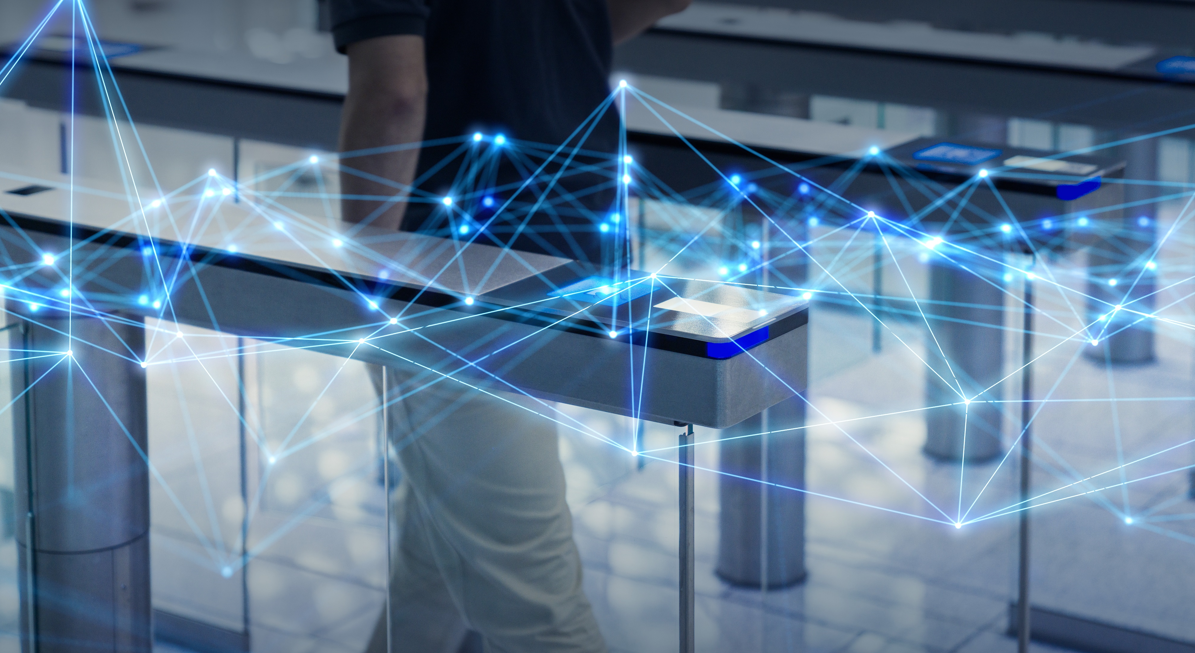 Keys to cloud success
Understanding how and where the journey to the cloud should start remains among the biggest obstacles to the digital transformation efforts of African organisations.
Lauren Wortmann, Vice President: Applications at Dimension Data, says there's still some resistance to the cloud among organisations limiting the success of cloud transformation projects. "Cloud adoption is a business-critical activity, but the optimal starting point is not always clear. Many organisations and their IT teams also acknowledge that the shift to cloud is coming, but there's internal resistance due to fear about how it will affect the business and existing IT skills."
Arguably the most important factor when developing a cloud strategy is defining a clear business case for cloud adoption. "Cloud is not just about cost efficiency," says Wortmann. "It's about modernising the business and its core processes, unlocking new opportunities, enhancing capabilities and achieving broader digital transformation. For this to be successful, there needs to be massive buy-in from the business at every layer, from the boardroom to the IT department and every end-user."
The era of large on-premise deployments was typified by big winners and big losers, but the new era of cloud has changed the dynamic entirely. Flint explains: "In the old days, if you defined the scope of the project correctly upfront and quoted accurately, you could deliver a successful implementation that delivered new capabilities and was profitable to the technology provider and their implementation partner. The era of cloud requires a change of mindset. Today, tech vendors and partner organisations need to strive for near-continuous innovation, with KPIs around unlocking additional business value from existing technologies built into managed services contracts. It puts the onus on partners to unlock features and benefits from software, with the goal of ongoing value generation."
Wortmann adds that companies should be smart when choosing how they start their cloud journey. "Aspects such as Human Capital Management are perfect starting points for cloud adoption, with solutions like SAP SuccessFactors offering a high-value, low-risk way to test how cloud migration plays out in the organisation. Larger, more critical business processes such as core finance, sales and logistics carry high degrees of risk due to fears of disruption and business continuity in the event of downtime."
Flint believes one of the keys to successful cloud adoption is simplification. "Organisations should work with their partners to understand their application landscape and identify opportunities for simplification. Reducing customisation can also keep things simple while driving costs down. Partners need to avoid customisation to limit technical debt and achieve quicker time to value. Adopting best-practice standards for core business processes opens the door to incremental innovation which can suit cloud-first companies better."
Beveridge says this requires a change in mindset to how digital transformation initiatives are approached, both by customers and partners. "The most successful tech partners will be the ones that develop strong commercial models that meet customers' expectations of what value digital transformation projects should deliver. However, there's no blueprint for how this should work. Organisations should work closely with tech providers and implementation partners to develop strong business use cases and change management programmes to ensure each initiative delivers business value and unlocks new capabilities, efficiencies and opportunities for growth."
Distributed by African Media Agency (AMA) on behalf of SAP Africa.
About SAP
SAP's strategy is to help every business run as an intelligent, sustainable enterprise. As a market leader in enterprise application software, we help companies of all sizes and in all industries run at their best: SAP customers generate 87% of total global commerce. Our machine learning, Internet of Things (IoT), and advanced analytics technologies help turn customers' businesses into intelligent enterprises. SAP helps give people and organizations deep business insight and fosters collaboration that helps them stay ahead of their competition. We simplify technology for companies so they can consume our software the way they want – without disruption. Our end-to-end suite of applications and services enables business and public customers across 25 industries globally to operate profitably, adapt continuously, and make a difference. With a global network of customers, partners, employees, and thought leaders, SAP helps the world run better and improve people's lives. For more information, visit www.sap.com.   
SAP and other SAP products and services mentioned herein as well as their respective logos are trademarks or registered trademarks of SAP SE in Germany and other countries. Please see https://www.sap.com/copyright for additional trademark information and notices.
Note to editors:
To preview and download broadcast-standard stock footage and press photos digitally, please visit www.sap.com/photos. On this platform, you can find high resolution material for your media channels. To view video stories on diverse topics, visit www.sap-tv.com. From this site, you can embed videos into your own Web pages, share video via email links, and subscribe to RSS feeds from SAP TV.
For customers interested in learning more about SAP products:
Global Customer Center: +49 180 534-34-24
For more information, press only:
Delia Sieff, SAP Africa, +27 (11) 235 6000, delia.sieff@sap.com
The post Change management best practice for cloud transformation success appeared first on African Media Agency.