African brands surge to 17% of the Top 100 brands. 
Nike is the #1 brand for the 4th consecutive year. 
Dangote is the #1 brand that embraces African pride.
MTN is the #1 most admired African brand.
GT Bank is the #1 financial services brand.
LAGOS, Nigeria, 26 May 2022/ African Media Agency (AMA)/: Today Brand Africa unveiled the 12th annual Brand Africa 100: Africa's Best Brands 2022 rankings of the Top 100 most admired brands in Africa at a live event hosted by Brand Africa, at Eko Hotel & Suites in Nigeria.
Against a backdrop of internal focus as a consequence of an urgent rebuilding of economies devastated by the Covid-19 pandemic and the acceleration of AfCFTA's goal of driving greater intra-African trade, after a 5-year decline, African brands have surged 4% to 17% from an all-time low of 13% in 2020 and 2021 in the 2022 Brand Africa 100 | Africa's Best Brands survey and ranking of the best brand in Africa.
Challenger brands such as South Africa's lifestyle footwear brands, Bathu (#52) and Drip (#65), despite being primarily available in South African but accessible everywhere through e-commerce, massive growth in retail footprint in the middle of the pandemic and unmatched marketing and PR dollars, rocketed into the Top 100 as 17 brands exited, and heralded a notable return of African brands which once dominated the rankings as high as 34% when the rankings started in 2011.     
MTN, the perennially leading African brand has returned to the Top 10 as the highest ranking African brand and switched places with Dangote as the #1 African brand recalled when prompted to consolidate its status as the #1 African brand.
Dangote, the pre-eminent African brand founded in 1981 by Nigerian Aliko Dangote, emerged as the #1 brand that symbolises African pride in a question where Brand Africa sought to establish which brand in Africa is a flag carrier and embodiment of rising optimism and pride in Africa. South Africa, led by MTN, leads the African list, with Nigeria, led by Dangote, the overall #1 brand, at 28%, and Kenya with flag carrier, Kenya Airways, at 8% and Ethiopia, with its flag carrier brand, Ethiopian Airline at 4%.
Non-African brands, led by overall pace-setter Nike for the 5th consecutive year, continue to dominate with a share of 83% of the most admired brands in Africa.
In a separate list of the Top 25 most admired financial services brands, African brands dominate with 68% of the share to 32% for non-African brands.
DStv, through its brands across the continent, has consolidated its position as the #1 African media brand for the second year running, in a category that is fast going digital and mobile. 
Recognising that while the rebound in African brands is notable, the results will not be sustainable without committed and inspirational leadership, in 2022, Brand Africa recognised those leaders who are the catalyst for growth for Made in Africa brands both in corporate and in those who have championed and supported the development of great local brands in supporting industries. GT Bank's Group CEO, Segun Agbaje and Nigerian doyenne of marketing, founder and chairman of Troyka Group were awarded the inaugural Africa Brand Leadership Excellence awards for inspiring brand-led excellence that drives the growth of made in Africa brands.
"As we emerge out of the pandemic and Africa seeks to assert itself, the results are very inspiring and bode well of an African renaissance led by competitive world class African brands," says Thebe Ikalafeng, Founder and Chairman of Brand Africa and Brand Leadership.
"With increased number of countries and greater sample size this year, more than ever, and especially so during the pandemic, mobile proved to be the effective tool for us to reach and access respondents across the continent," said , Bernard Okasi, Director of Research, GeoPoll, which has been the lead data collection partner since 2015.
Karin Du Chenne, Chief Growth Officer Africa Middle East for Kantar, which has been the insight lead for Brand Africa since inception in 2010 says, "despite volumes of brands analysed as a results of increased sample size in terms of respondents and countries, the survey continues to yield a very consistent picture of brands and trends that are transforming the continent."
Now in its 12th year, every year on or around Africa Day, 25 May, Brand Africa releases the results of the survey on the most admired brands in Africa based on a survey across 29 countries that represent as much as 85% of the continent's GDP and population. The 2022 survey was conducted between March and April 2022 and yielded over 80,000 brand mentions and over 3,500 unique brands. 
The Brand Africa 100 results will be published in the June issue African Business magazine which on sale globally in June 2022 and will be available online to subscribers on www.africanbusinessmagazine.com. 
The 2022 Brand Africa 100: Africa's Best Brands were organised by Brand Africa partners in Nigeria, AT3 Resources and Open Squares Africa, and supported by the Central Bank of Nigeria, South African Tourism and NQR, Africa Media Agency and BCW Africa. 
For Information on the Brand Africa agenda, initiatives and partners and specifically the Brand Africa 100: Africa's Best Brands Rankings visit www.brand.africa and follow the results on #BrandAfrica100 and #AfricasBestBrands2022.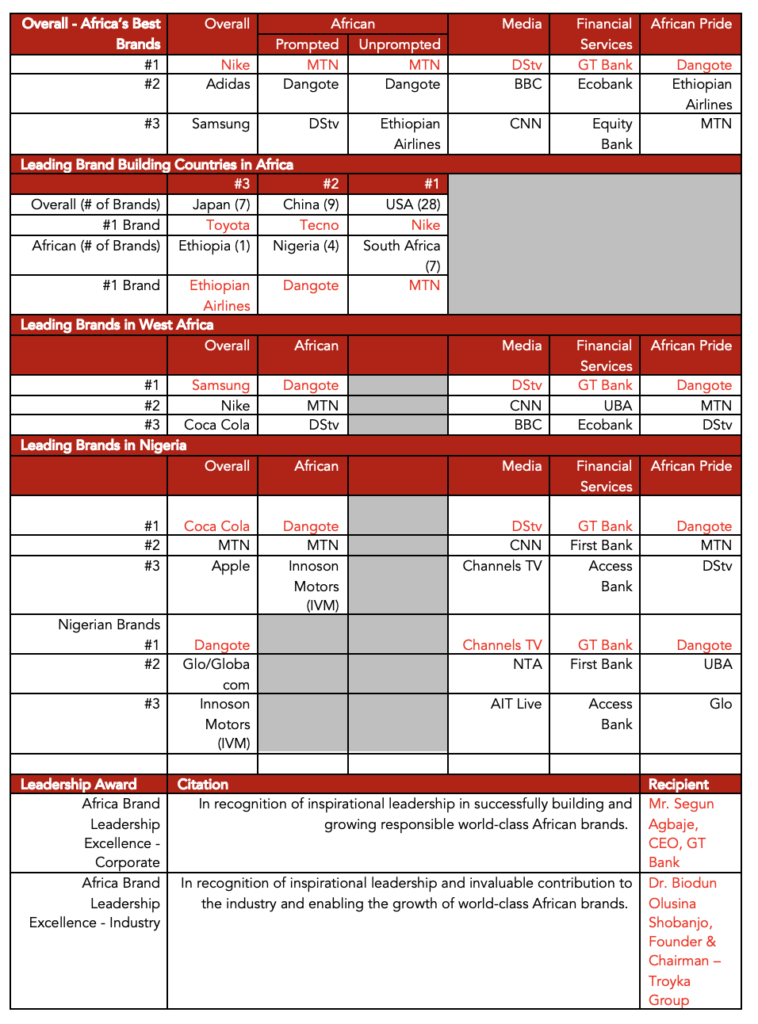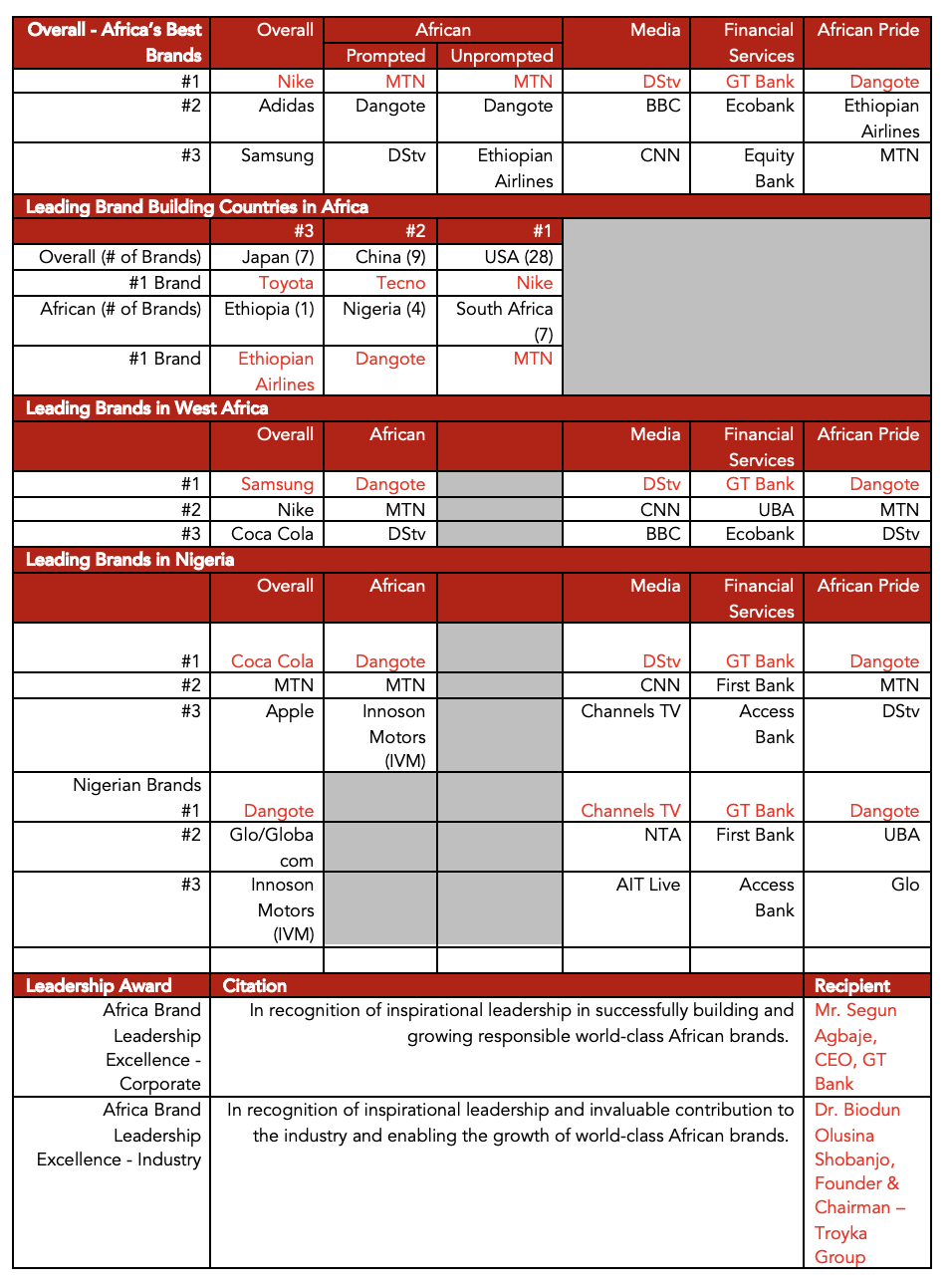 Distributed by African Media Agency (AMA) on behalf of Brand Africa. 
For Media Inquiries Contact:
General
Risuna Mayimele, Brand Leadership
Email: risuna@brandleadership.com and info@brand.africa
Whatsapp/Tel: +27 79 481 2765
Nigeria
Terry Kunle, AT3 Resources
Email: media@at3resources.com
Whatsapp/Tel: +234 909 880 1137
Global
Vusi Mtshali, BCW Africa
Email: vusi.mtshali@bcw-global.com
Whatsapp/Tel: +27 79 095 5570 
About Brand Africa 100: Africa's Best Brands
Recognizing that brands drive the growth, reputation and competitiveness of nations, Brand Africa (www.brand.africa) was established in 2010 as a brand-led non-profit intergenerational movement to inspire a brand-led African renaissance. It's goal is to drive a brand-led transformation of the continent's brand, image and wealth. The Brand Africa 100 | Africa's Best Brands, has been the flagship initiative of Brand Africa since 2011. The rankings are announced on or around Africa Day, 25 May every year since 2011. Now in its 12th year, the Brand Africa 100: Africa's Best Brands rankings are the most authoritative survey and analysis of brands and underlying businesses in Africa, covering 30 countries that represent all of the continent's five economic regions. Collectively these countries account for over 85% of the population and over 85% of the GDP of Africa. The survey is conducted by the world's leading mobile based research firm, Geopoll, with insights provided by the world's largest information research firm, Kantar working with in close collaboration with Africa's premier branding, strategic communications and intellectual property advisory firm, Brand Leadership. For more information on Brand Africa 100 | Africa's Best Brands visit https://www.brand.africa/Home/FAQs.
The post <strong>African brands surge to 17% of the Top 100 brands.</strong> appeared first on African Media Agency.
Africa Publishing Innovation Fund and DAISY Consortium Giving Free Expert Training in Production of Accessible Books for Visually Impaired Readers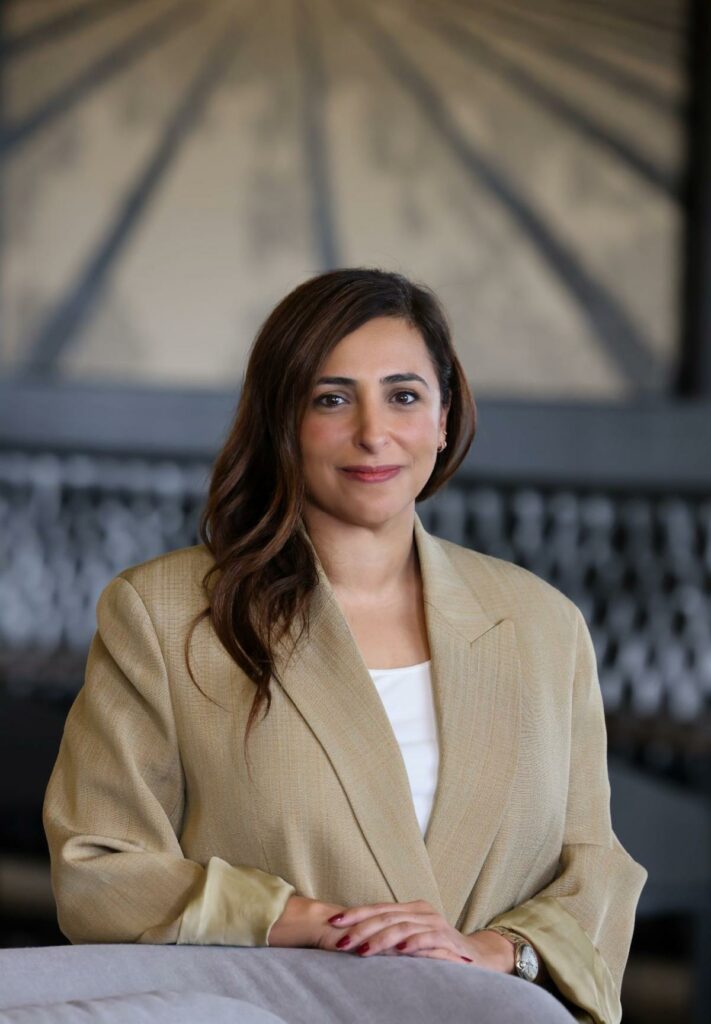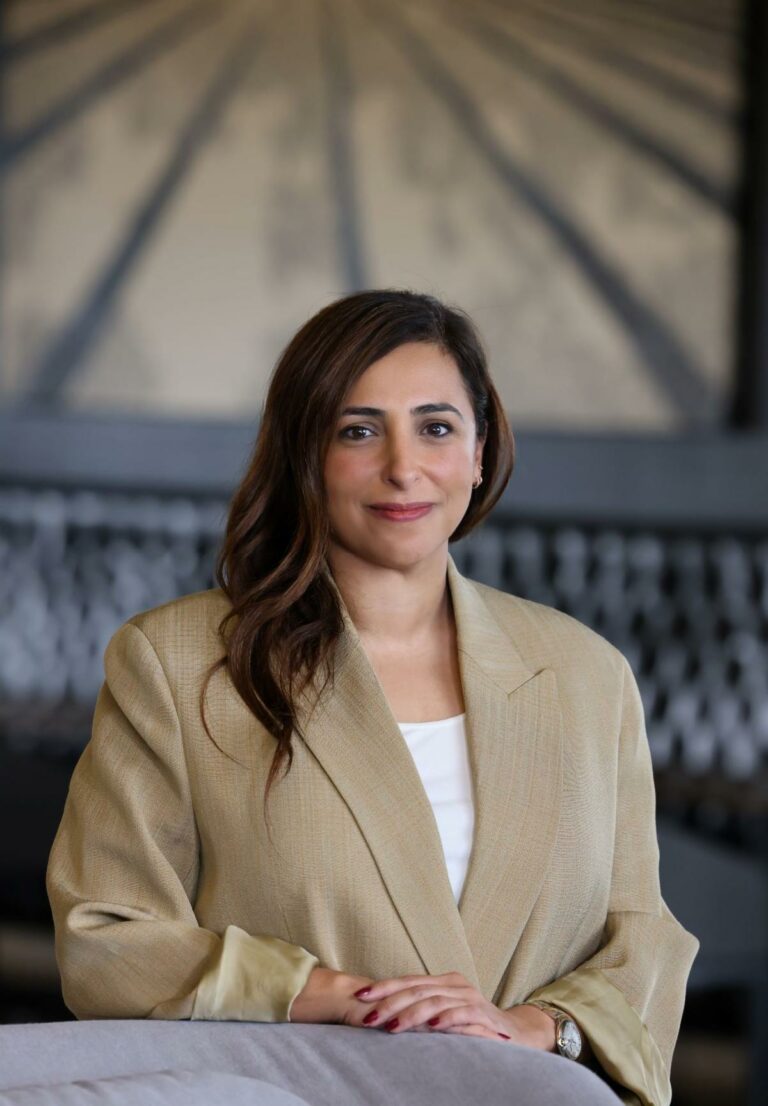 GENEVA, Switzerland,29 June, 2022,-/African Media Agency (AMA)/- The Africa Publishing Innovation Fund (APIF), a grant-giving program co-led by philanthropic organization Dubai Cares and the International Publishers Association (IPA), and the DAISY Consortium, a world authority on publishing for people with visual impairments and other print disabilities, are offering African publishers free expert training on the production of accessible works.
Under the scheme, African publishers are invited to join a first webinar called Accessible Publishing in Africa – the Fundamentals, which will be delivered in English, French, and Arabic, respectively on 5, 6, and 7 July.
DAISY's international experts will explain how accessible publishing practices open books to people with print disabilities, including blindness, low vision, and learning disabilities. Participants will also share their own experiences, which will be used to help shape technical accessible publishing training to be offered later this year.
The July webinars will cover the fundamentals about print disabilities and the assistive technologies they use, as well as how publishers can better serve print disabled readers, and why it is mutually beneficial to do so.
Publishers that further pursue the programme with DAISY will be able to secure APIF financing to support the production of accessible works and their introduction to the market.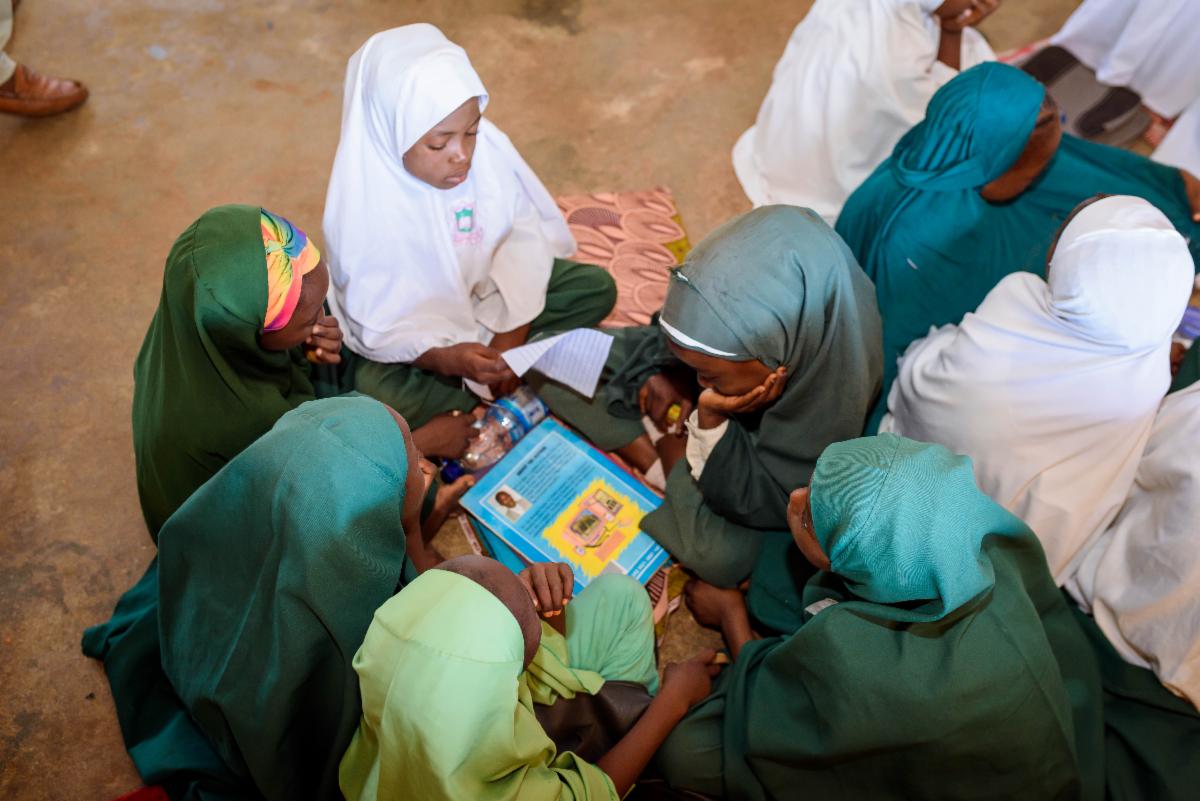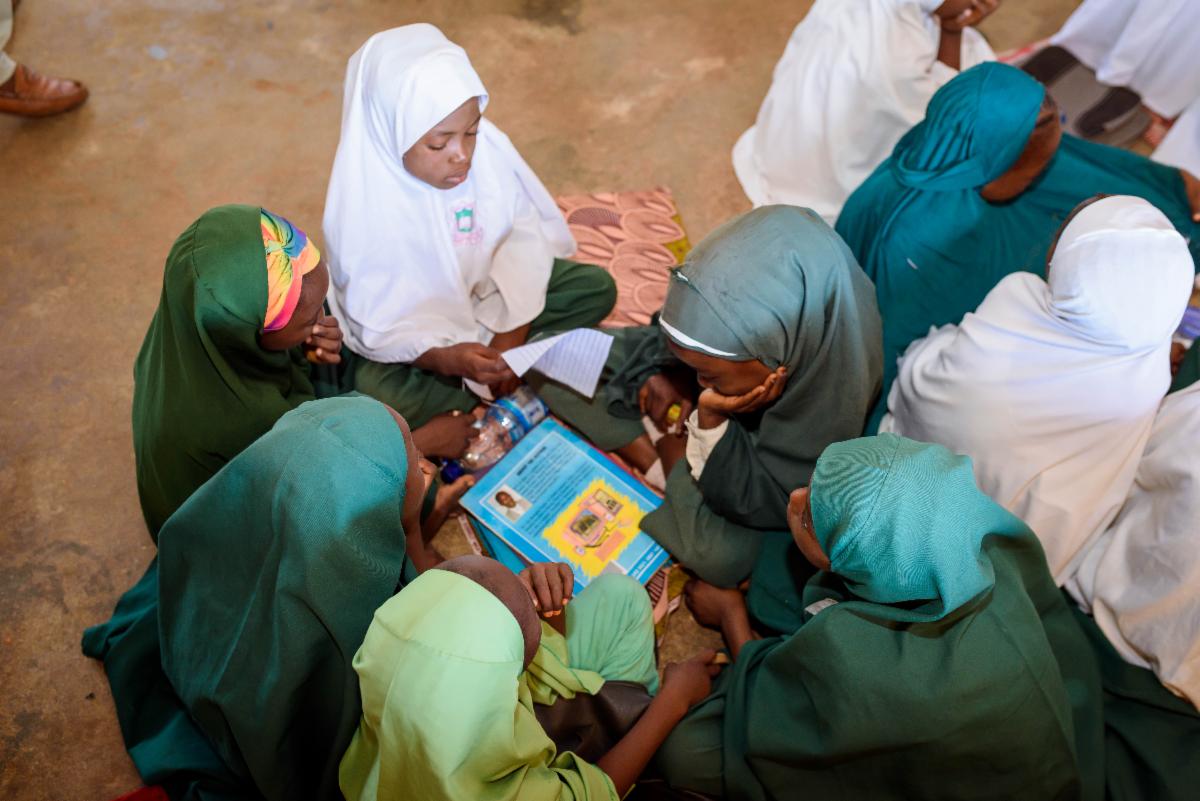 IPA President Bodour Al Qasimi, the architect of the Africa Publishing Innovation Fund, said: 'It's so important – particularly in these tempestuous times – that publishers play a part in ensuring that no one is denied access to information and content. Accessible publishing opens the literary world to everyone, regardless of physical status, and as a founder member of the Accessible Books Consortium, this is a core principle of the work we do at the IPA. We hope that by dedicating APIF financing to this specific issue we can make a big contribution to increasing the range of accessible African works available to the readers that need them.'
DAISY Consortium CEO Richard Orme said: 'Many publishers in Africa are accelerating their adoption of digital publishing solutions, especially following the global pandemic. This also provides the opportunity to create publications that can be read by children and adults who were previously excluded, including those with blindness and low vision. Accessible publications are better publications for everyone, and we're excited to share the practical steps that can be taken by publishers to reach new audiences and address long-standing inequities.'  
Register for the webinar here.
Distributed by African Media Agency (AMA) on behalf of African Publishing Innovation Fund (APIF).
About the African Publishing Innovation Fund (APIF)
The APIF is a four-year, USD 800,000 fund provided by Dubai Cares, a UAE-based global philanthropic organization, and administered by the IPA. The decision to incentivize learning innovations to help African students pursue their education followed the confinement measures imposed worldwide in response to the Covid-19 pandemic. Around 190 countries had to close schools and universities, affecting more than 1.5 billion school-aged children – around 90% of the world's student population.
About the International Publishers Association (IPA)
The IPA is the world's largest federation of publishers associations with 83 members in 69 countries. Established in 1896, the IPA is an industry body with a human rights mandate. The IPA's mission is to promote and protect publishing and to raise awareness of publishing as a force for economic, cultural and social development. Working in cooperation with the World Intellectual Property Organization (WIPO) and numerous international NGOs, the IPA champions the interests of book and journal publishing at national and supranational level. Internationally, the IPA actively opposes censorship and promotes copyright, freedom to publish (including through the IPA Prix Voltaire), and literacy.
www.internationalpublishers.org
About Dubai Cares:
Since its inception in 2007, Dubai Cares, part of Mohammed bin Rashid Al Maktoum Global Initiatives, has been working towards providing children and youth in developing countries with access to quality education through the design and funding of programs that aim to be impactful, sustainable and scalable. To date, the UAE-based global philanthropic organization has successfully launched education programs reaching over 21 million beneficiaries in 60 developing countries.
Dubai Cares plays a key role in helping achieve the United Nations Sustainable Development Goal (SDG) 4, which aims to ensure inclusive and quality education for all, and promote lifelong learning by 2030, by supporting programs in early childhood development, access to quality primary and secondary education, technical and vocational education and training for youth as well as a particular focus on education in emergencies and protracted crises. Moreover, Dubai Cares adopts a strategic approach to improve student enrollment and learning outcomes through an integrated school health and nutrition model that is made up of school-based deworming activities, school feeding, and WASH (Water, Sanitation & Hygiene) in schools.
Dubai Cares is a member of the United Nations Department of Global Communications (UN DGC), as well as a registered non-government organization under IACAD, the charitable activities regulator in Dubai. The UAE-based global philanthropic organization is authorized to raise funds through direct donations and fundraising campaigns, as well as process all permit approvals with IACAD.
Volunteerism is a powerful tool to Dubai Cares in order to engage people in tackling development challenges. Dubai Cares rallies the UAE wider community through a large spectrum of volunteering and awareness initiatives that are linked to its global mandate.
To learn more, please visit www.dubaicares.ae
About the DAISY Consortium
The DAISY Consortium is a registered not-for-profit global collective of organizations committed to delivering worldwide change to achieve a common Vision that "People have equal access to information and knowledge regardless of disability; a right confirmed by the UN Convention on the Rights of Persons with Disabilities."
Together we contribute to mainstream standards, develop guidelines to promote best practices, create tools which support accessible publishing, raise awareness of accessible reading systems and support open standards for inclusive publishing.
Media Contact
For Africa Communications Media Group (ACG):
Ms. Ayomide Ibironke
ACG Media Relations Department
Mobile: +276 (1) 326 4765
ayomide@africacommunicationsgroup.com
The post Africa Publishing Innovation Fund and DAISY Consortium Giving Free Expert Training in Production of Accessible Books for Visually Impaired Readers  appeared first on African Media Agency.