For the Republic of Congo, Economic Diversification Offers a Path to Prosperity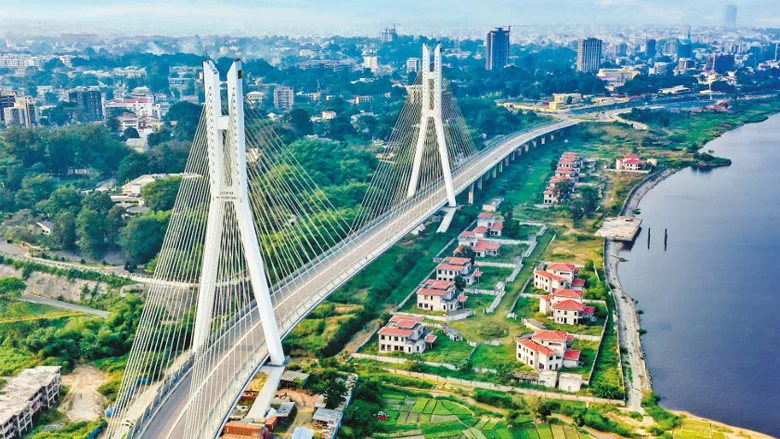 STORY HIGHLIGHTS
The Republic of Congo's oil-driven growth model has reached its limits, says a new World Bank report, titled The Republic of Congo's Road to Prosperity: Building Foundations for Economic Diversification.
Sustainable development urgently requires efforts to diversify national assets, focusing on stronger institutions, development of human and physical capital, and a more balanced exploitation of natural resources.
The report identifies ways in which Congo can achieve its economic diversification objectives and recommends policy reforms and investments in several priority areas.
BRAZZAVILLE, March 15, 2023 – The World Bank issued today a new edition of the Country Economic Memorandum reportfor the Republic of Congo. The report, titled The Republic of Congo's Road to Prosperity: Building Foundations for Economic Diversification.
Here are some highlights from the report:
1. Oil sector dominates Congo's economy
For the last 15 years, the structure of the Congolese economy has remained broadly unchanged. The hydrocarbon sector has dominated the economy, accounting for about 42% of GDP, 80% of total exports, and 60% of domestic revenues. The services sector is the economy's second largest, with a 33% share of GDP, while agriculture, forestry, and fishing represent 6%. The manufacturing sector, which is mostly small-scale, has averaged 6.5% of GDP.
Despite oil's outsize role in the economy and the coun
try's industry sector, it employs only a small percentage of the labor force, at 20%. In fact, about 75% of the Congolese workforce (including most youth) are employed in the informal sector, either self-employed or in low productivity jobs.
Congo's current oil-dependent economic model is unlikely to deliver sustainable growth and productive jobs going forward, given the projected depletion of the country's oil reserves and the global transition to a low carbon economy. The new report contributes to the Government's diversification agenda by identifying key policies and reforms to build the foundations for more diversified development that will support long-term growth, increase productivity and improve life for the Congolese people.
The hydrocarbon sector plays a dominant role in the economy but offers fewer employment opportunities
2. Low and declining labor productivity
Congo faces low and declining labor productivity compared to peer countries, restricting economic growth. The decline in labor productivity is driving a drop in per capita income and rise in poverty. Using the international poverty line of $2.15 a day, the poverty rate in Congo rose to 52% in 2021, from 33% in 2014.
Increasing labor productivity is key to prosperity as productivity growth is the key driver of sustainable income growth and poverty reduction. The report analyzes firm-level labor productivity, for the first time in the Republic of Congo, with a focus on the non-oil sector. It finds that the average worker in Congo needs to work 2.6 times longer to produce the same output as a worker in a peer country. In 2019, Congo's overall labor productivity, measured as value-added per worker, was only $4,500), compared to an average of $6,200 among regional peer countries.
To increase productivity, Congo should prioritize policies to reduce distortions that cause misallocation of resources between firms, i.e. by enabling production factors to flow to the most productive firms. Such policies should focus on the services sector, which appears to be the most affected.
Change in labor productivity relative to 2005 (%)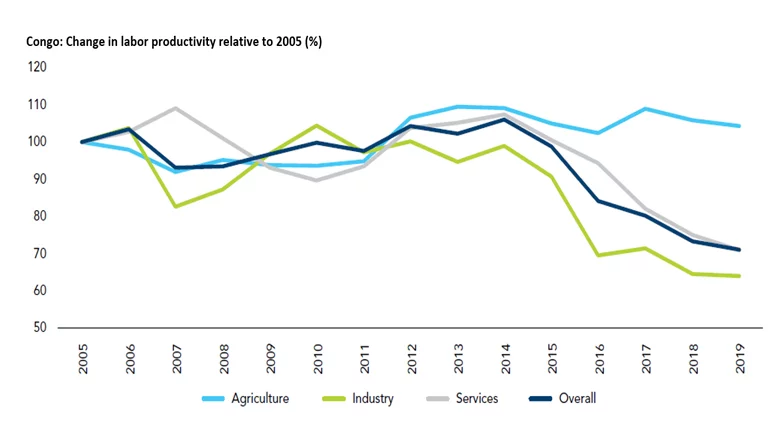 3. Boosting productivity through competition
Competition is an essential driving force for boosting long-term productivity and private sector development. In Congo, the government plays a large role in the economy through state owned enterprises (SOEs) in the energy, transport, banking, and healthcare sectors. In some other sectors, initial success with market liberalization has fizzled in the last decade and, the telecommunication sector, for example, has been reduced to two market players. The lack of competition is reflected in the decline in growth of mobile use (see chart below).
The report recommends actions to enhance private sector entry and ensure a level playing field for private and public operators and modernizing competition regulation and establishing an independent national competition authority.
It also recommends pro-competitive regulation in selected sectors such as electricity and telecommunications, as both are vital for the efficient functioning of other industries and crucial to the digital economy, which Congo has recognized as a priority for economic diversification and growth. The lack of reliable electricity services undermines firms' productivity. However, despite past attempts at reform, the power sector remains constrained by limited coordination and oversight, discouraging private investment. Similarly, the information and communications technology (ICT) sector, despite recent investments on optic fiber, suffers from inadequate infrastructure and high prices for internet services, constraining the productivity of Congo's firms.
Mobile telephony penetration has faded after a decade sharp increase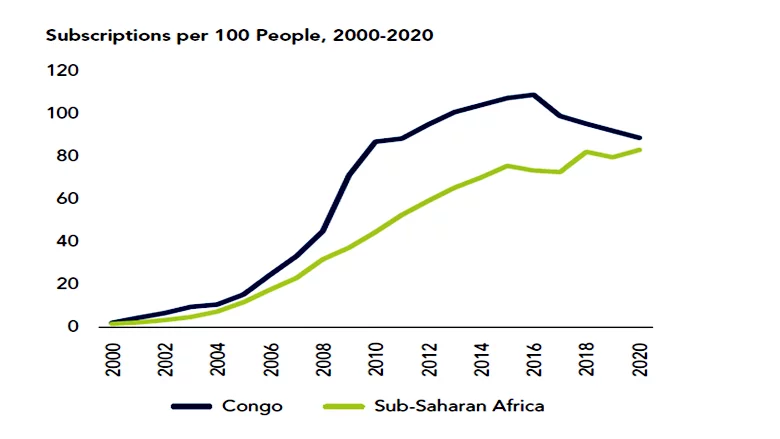 4. Trade competitiveness
International trade can help accelerate growth and improve living standards. Congo's current trade is highly limited in both product range (mainly oil and minerals) and export market (mainly East Asia). Gas and agriculture sectors provide immediate opportunities for Congo to diversify its export basket. Congo has the fifth largest proven natural gas reserves in Sub-Saharan Africa, which remains largely unexploited. Similarly, the arable land for agriculture in Congo remains untapped and, as a result, Congo is a net importer of food products.
To support export diversification, Congo should reduce tariffs, enhance regulatory transparency and speed up the implementation of the African Continental Free Trade Area (AfCFTA). It should also enhance efforts for toward greater integration in global value chains. This would require increasing the country's attractiveness as a foreign investment destination, improving access to credit, avoiding rigid regulation of the labor market, improving access to inputs, reforming customs, and investing in ports and roads, ICT connectivity. These policies would be key to leveraging the positive impact of the AfCFTA.  
Congo's exports are highly concentrated on oil and minerals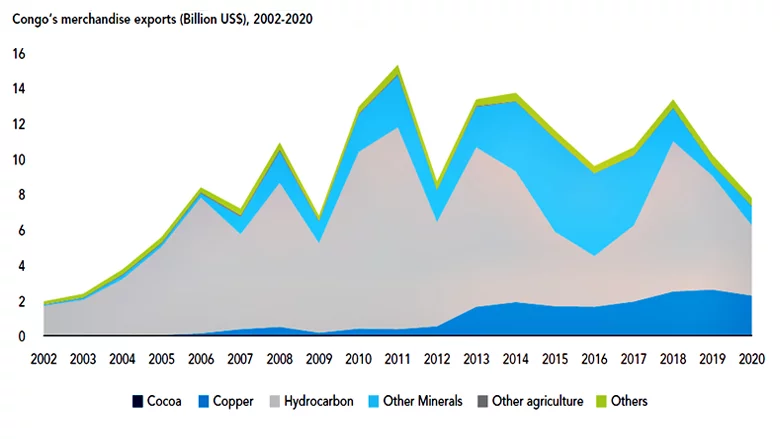 5. Logistics and eco-tourism
The report examines two key trade-related components that have the potential to significantly contribute to export growth and economic diversification in Congo: logistics or trade facilitation, and eco-tourism. Improved efficiency of logistics processes could reduce trade costs, including for key imports and increase exports of merchandise goods. Ecotourism, a sector with great unrealized potential in Congo, could make important contributions to job creation, rural development, and exports of services.
Logistics efficiency could be improved by scrutinizing public-private partnership contracts and adopting unified information technology for maritime trade. Ecotourism development could be supported by improving regulation and allocating funding to protect natural assets, strengthening regulatory and enforcement agencies, and expanding transport infrastructure and marketing.
Congo's logistics performance has been improving but lags against peers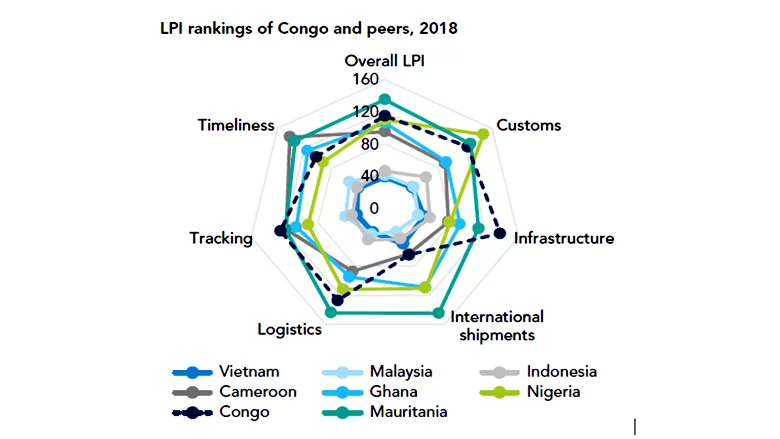 Distributed by African Media Agency (AMA) on behalf of The World Bank
The post For the Republic of Congo, Economic Diversification Offers a Path to Prosperity appeared first on African Media Agency.
Leading US-Africa Trade and Investments Initiative, Prosper Africa Partners with Africa Fintech Summit as Gold Sponsor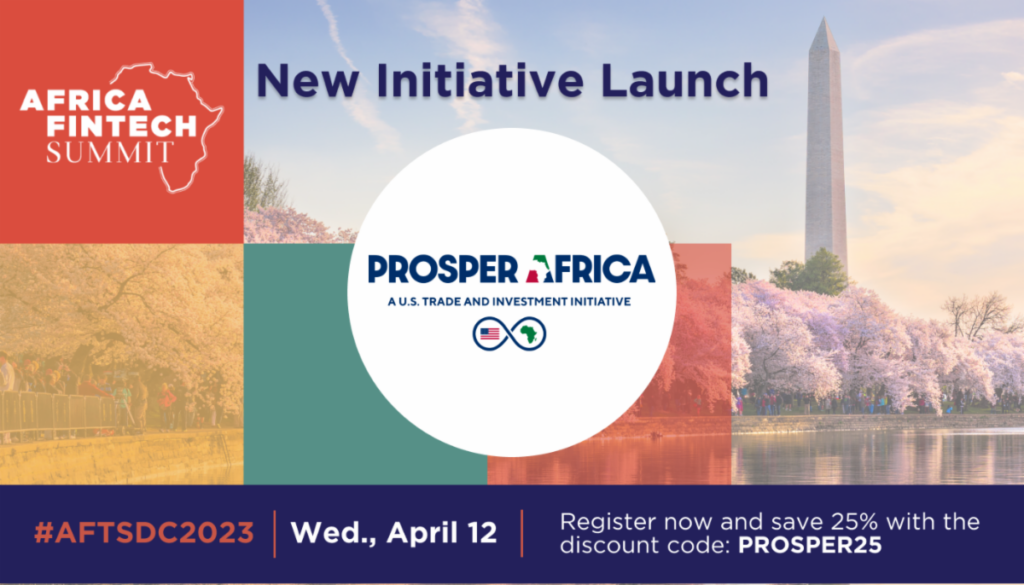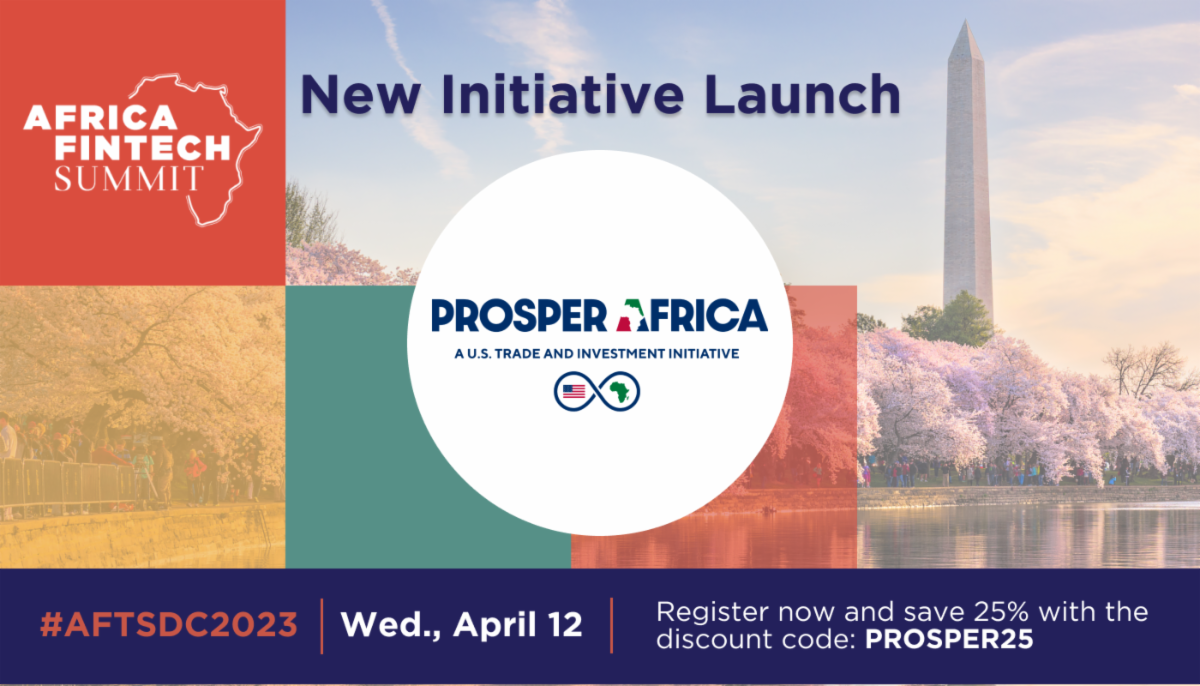 WASHINGTON DC, United States of America, 20 March 2022, /African Media Agency/- Africa Fintech Summit is pleased to announce Prosper Africa as a Gold Sponsor for Africa Fintech Summit in 2023 to be held in Washington DC on the 12th April 2023 at the Walter E. Washington Convention Center in Washington, D.C. Prosper Africa is the U.S. Government initiative to increase two-way trade and investment between the United States and African countries.
The sponsorship comes at the heels of the US-Africa Leadership Summit (ALS) and the U.S.-Africa Business Forum, held last December in Washington, D.C.
Recognizing the tremendous growth potential of Africa's technology sector, President Joe Biden announced the launch of the White House's Digital Transformation with Africa (DTA) initiative to expand digital access and literacy across the continent, and Prosper Africa announced the new Prosper Africa Tech for Trade Alliance, in partnership with the U.S. Agency for International Development (USAID), at the Business Forum on December 14.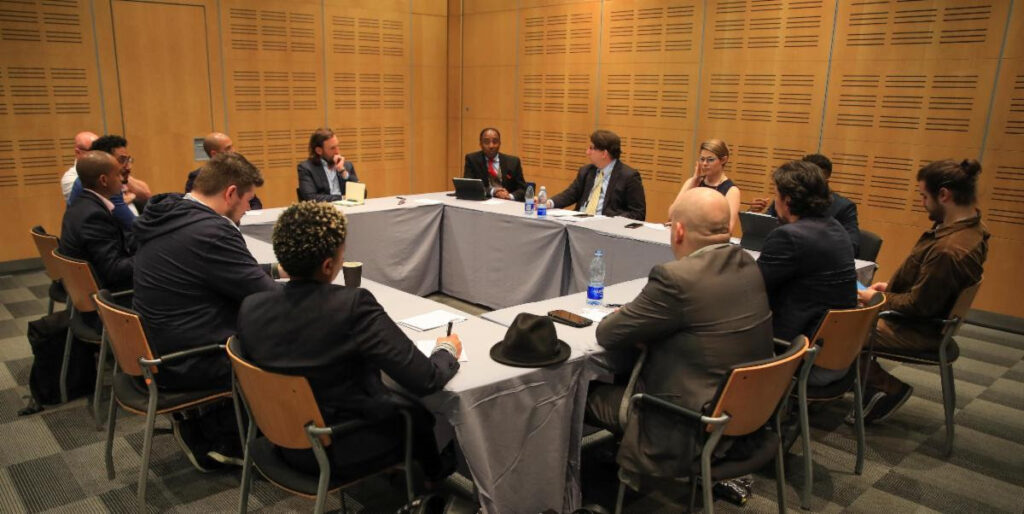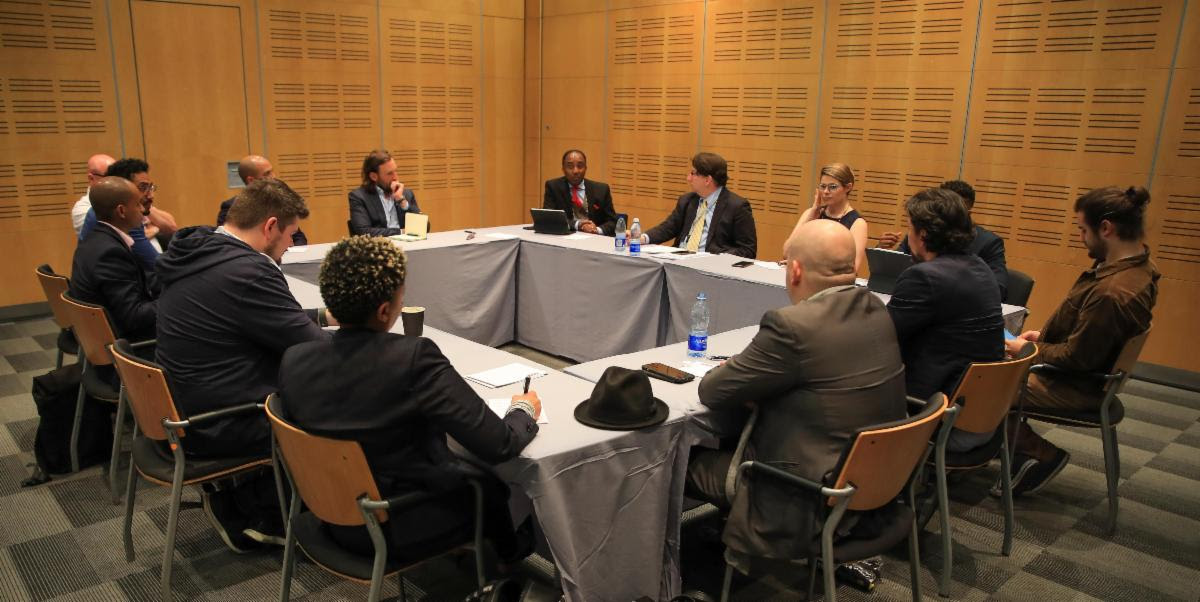 The Prosper Africa Tech for Trade Alliance will be officially launched at a special session during the Africa Fintech Summit. This tech alliance of major U.S. companies aims to accelerate e-commerce and digital trade in Africa and address legal, regulatory, and logistical bottlenecks across the continent.
"Africa's digital ecosystem offers massive potential to spur economic recovery, promote opportunity, and create jobs," said Scott Cameron, Acting Prosper Africa Coordinator. "We're pleased to join the Africa Fintech Summit as a Gold Sponsor and partner for the upcoming 9th Summit here in Washington DC."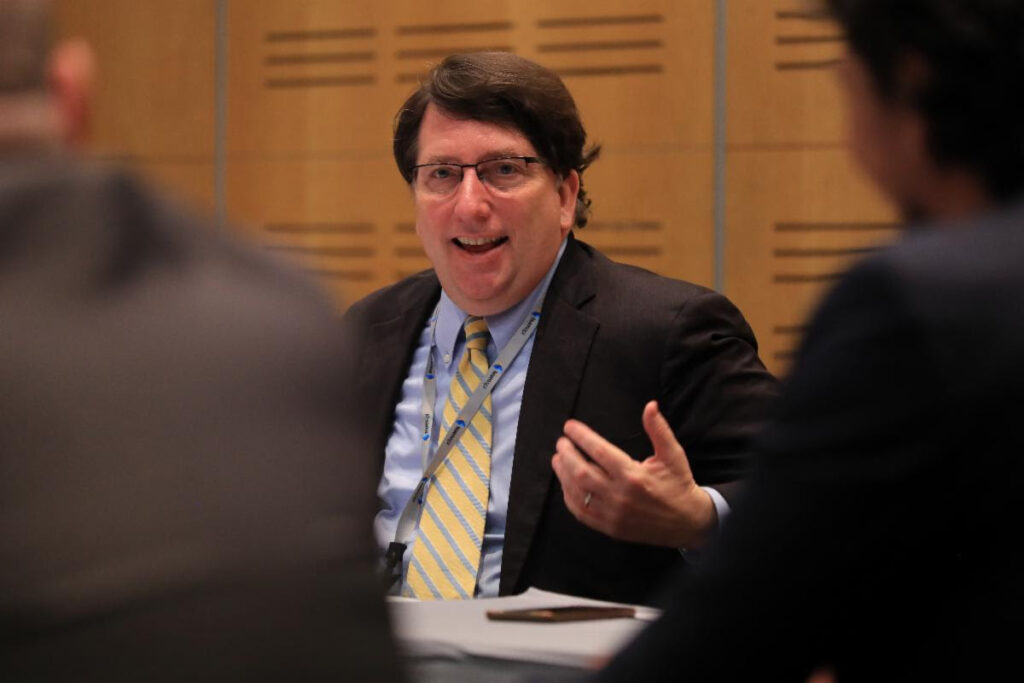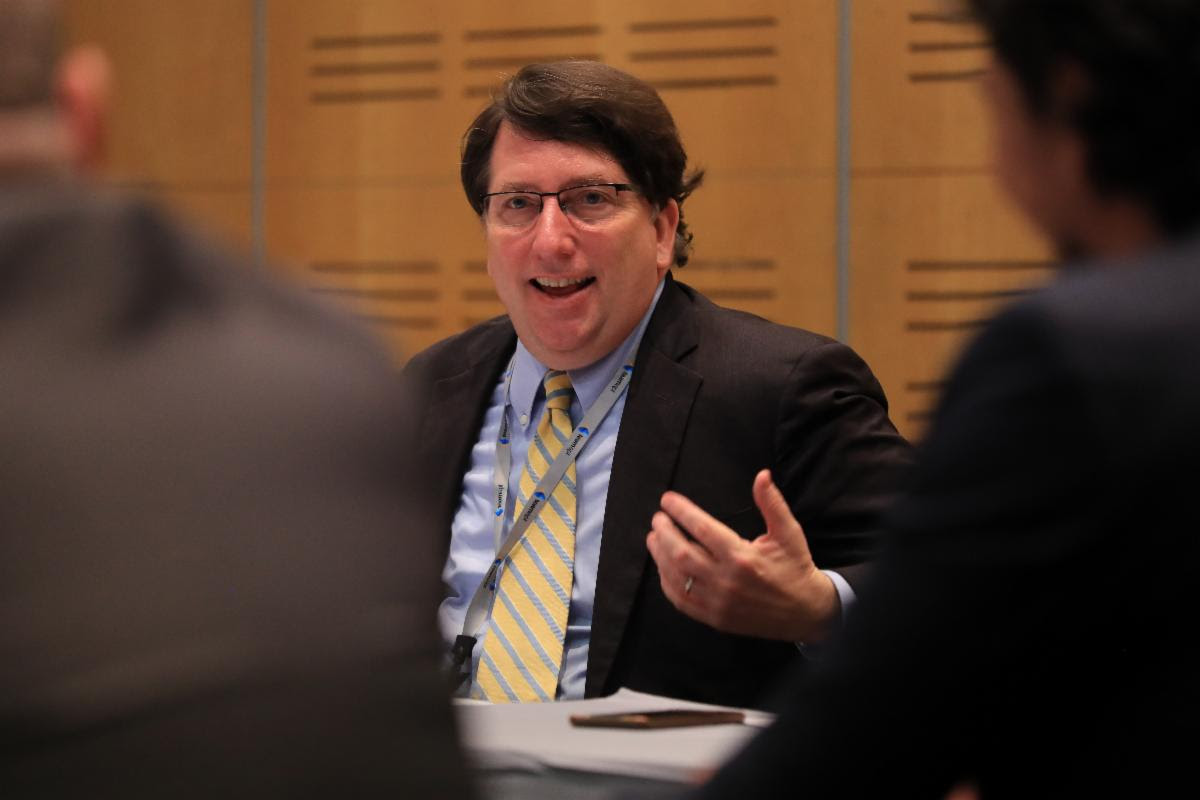 Prosper Africa will be joined by other U.S. Government agencies to engage with the tech innovators, founders, and ecosystem players and showcase the full suite of U.S. Government services and resources to advance fintech growth and U.S.-Africa investment.
Since launching Prosper Africa in June 2019, the U.S. Government has helped close 1100 deals across 49 countries for a total estimated value of $65 billion in two-way trade and investment.
"It is with immense gratitude and great pleasure that we welcome Prosper Africa as our Gold Sponsor for our summit in Washington DC in April this year. We are keen to work with Prosper Africa and the initiative's partner U.S. Government agencies to avail US' innovation capital to the African Fintech and tech ecosystem through the various tools at hand and deepen the US-Africa tech and investment ties," said Zekarias Amsalu, Co-Founder of AFTS and MD of Ibex Frontier.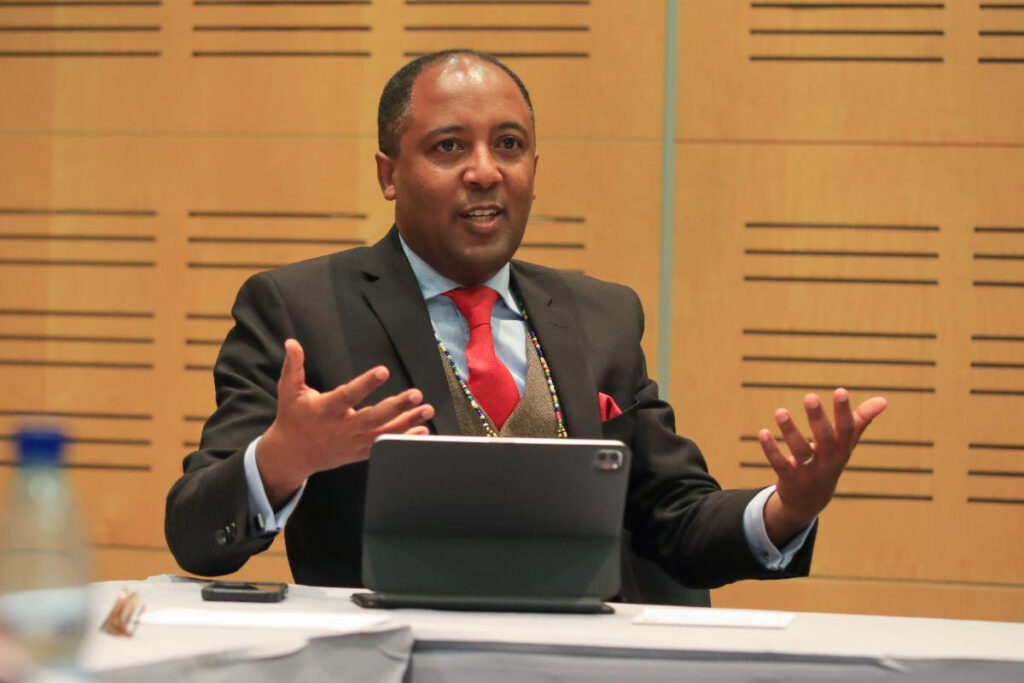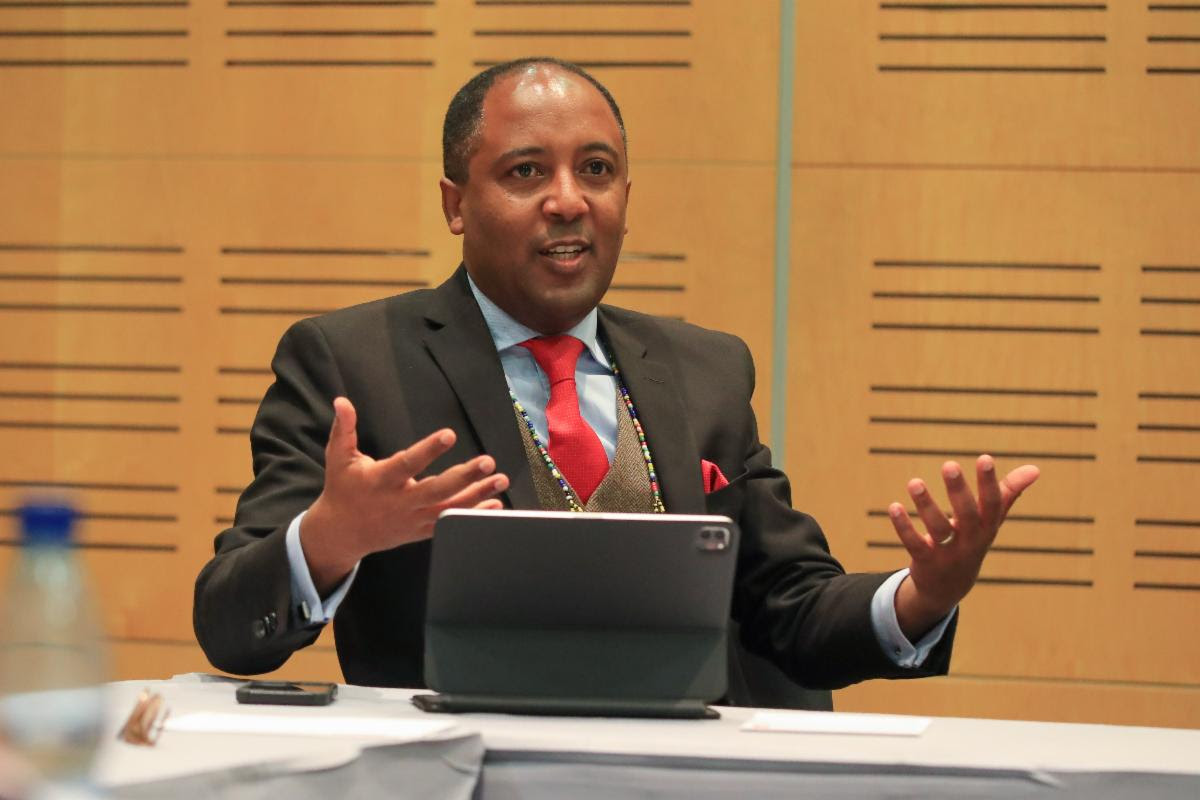 Since its first summit in 2018, the Africa Fintech Summit has become the largest bi-annual financial technology gathering on the African continent. In addition to Prosper Africa's Gold sponsorship, AFTS will be supported by a diverse cohort of partners and sponsors.
The 9th edition of AFTS will focus on US-Africa Tech connection, fintech regulatory best practices, diaspora banking & remittance, African fintechs expanding globally, cross border payment movements & use-cases for decentralized finance (Defi), fintech funding trends, cross-border payments under the AfCFTA, and numerous other spotlight topics.
Tickets for AFTS Washington DC are on sale now. To learn more or to register, visit http://africafintechsummit.com/
Delegates get 25% on AFTS tickets by using the discount code PROSPER25 at checkout of registration at http://africafintechsummit.com/registration
Distributed by African Media Agency in partnership with Africa Fintech Summit.
About Africa Fintech Summit
AFTS ( https://africafintechsummit.com ) is the premier global initiative dedicated to the African fintech ecosystem. AFTS is traditionally hosted in Washington, D.C., each April during the World Bank/IFC annual meeting week and in a different African city each November (most recently Cape Town, Lagos, Addis Ababa and Cairo). The summit is being held in a hybrid format, in person in the selected Venue in compliance with COVID-19 protocol and global live virtual delegates.
Supported by an advisory board of thought leaders and fintech pioneers, AFTS is a unique space where innovative ideas are debated, investments mobilized, partnership deals signed, and collaborations formed across sectors and geographies. AFTS is organized in partnership between Washington, D.C. based firms, strategic advisory group, Dedalus Global, and Pan-African consultancy advisory firm, Ibex Frontier.
About Prosper Africa
Prosper Africa Prosper Africa is the White House initiative to increase two-way trade and investment between the United States and African countries. Prosper Africa brings together – and enhances – the full suite of U.S. Government services and resources to help companies and investors do business in U.S. and African markets. Through the initiative, the U.S. Government is launching innovative new tools to advance deals, unlock market opportunities, and strengthen business and investment climates.
For more information, please visit: prosperafrica.gov
Media contact:
Charles Isidi
Digital Engagement Strategist, AFTS
charles@africafintechsummit.com
The post Leading US-Africa Trade and Investments Initiative, Prosper Africa Partners with Africa Fintech Summit as Gold Sponsor appeared first on African Media Agency.