Les fonds de la solidarité publique pour le Covid-19 gérés dans l'opacité par les autorités camerounaises
NEW YORK, USA, le 29 Septembre 2020,-/African Media Agency (AMA)/-Lorsque des Camerounais ont commencé à tomber malades du Covid-19, le président Paul Biya a lancé un appel à la solidarité publique pour aider le gouvernement à soutenir un système de santé déjà en ruines du fait notamment des crises sécuritaires qui affectent le pays.
Des dizaines de personnes et d'entreprises ont immédiatement versé d'importantes sommes sur un fonds créé à la hâte. Celui-ci aurait dû venir en complément du Fonds de solidarité pour la santé, une réserve d'urgence créée par le gouvernement en 1993 et à laquelle les établissements médicaux versent chaque mois 10 % de leurs recettes, ce qui a pour effet d'augmenter le coût des soins, déjà hors de portée de nombreux Camerounais.
Mais le gouvernement a géré ces deux fonds dans le plus grand secret, rendant impossible la traçabilité des ressources publiques. De fait, on ignore si et comment l'exécutif a dépensé cet argent, ainsi que les 226 millions de dollars (190 millions d'euros) qu'il a reçus du Fonds monétaire international (FMI) en appui à sa réponse au Covid-19.
Alors que le virus progressait à travers le pays, des membres des équipes médicales nous ont affirmé en juin que leurs hôpitaux n'avaient reçu aucune aide financière supplémentaire, ce qui limitait leur capacité à soigner les malades ou à fournir un équipement de protection adéquat au personnel.
C'est seulement sous la pression publique que le ministère de la santé, invoquant « l'urgente nécessité de la transparence », a publié le 29 juillet, dans un communiqué de deux pages, des informations sommaires sur la manière dont il avait dépensé 22 milliards de francs CFA (33,5 millions d'euros), affirmant qu'il s'agissait du total de ses dépenses en réponse au Covid-19 au cours des cinq mois précédents. Hélas, ce communiqué n'est qu'une parodie de transparence.
Des aides de la BAD et du FMI
Les informations fournies sont trop générales pour permettre un véritable contrôle de la part du public. On y apprend par exemple, sans plus de détails, que 1,75 milliard de francs CFA ont été consacrés à « réhabiliter, rénover et agrandir » les blocs d'isolement de trois hôpitaux de Yaoundé.
De la même manière, le communiqué contient une liste générique d'équipements censée correspondre à une dépense supplémentaire de 3,92 milliards de francs CFA enregistrée sous l'appellation « acquisition d'équipement médical pour distribution aux établissements de santé ».
En outre, on peut craindre que le peu d'indications ne soient pas entièrement exactes. Des observateurs qui ont visité ces trois hôpitaux de Yaoundé et se sont entretenus avec le personnel deux semaines après la publication du communiqué ont ainsi été dans l'impossibilité d'identifier le moindre travail de construction censée préparer ces établissements à recevoir des malades du Covid-19.
Deux d'entre eux avaient simplement installé des tentes à l'extérieur pour servir de centres de dépistage, tandis que dès le 16 juillet, une pancarte installée à l'Hôpital général de Yaoundé annonçait que l'établissement n'admettait plus de malades du Covid-19.
Des groupes citoyens de surveillance tels que l'Association pour le développement intégré et la solidarité interactive (Adisi), avec sa plateforme numérique Data Cameroon, ont également souligné que ces 22 milliards de francs CFA ne représentent pas la totalité des fonds reçus par le gouvernement pour faire face au Covid-19.
La déclaration du ministère de la santé contient une liste de 65 personnes et compagnies ayant fait des contributions d'un total d'environ 1 milliard de francs CFA au fonds de solidarité du président. Mais le ministère n'a rendu publique aucune information spécifique sur les recettes et les dépenses du Fonds de solidarité pour la santé, qui semblent n'être régies par aucune législation.
Enfin, cette somme que le ministère affirme avoir dépensée est bien inférieure au montant effectivement reçu sous forme d'assistance internationale dans le cadre d'au moins 43 projets relatifs à la lutte contre le Covid-19, dont 100 millions de dollars de la Banque africaine de développement (BAD). L'Initiative internationale pour la transparence de l'aide (IITA) assure la traçabilité des fonds destinés à ces projets mais ne fournit pas le détail complet des dépenses ni ne rend compte de l'utilisation des 226 millions de dollars reçus du FMI.
Plus de 20 000 cas et 416 décès
Dans une lettre sollicitant ce prêt, le ministre des finances soulignait l'importance de ces fonds « pour couvrir des besoins urgents en matière de modernisation du système de santé ». Cette lettre contenait un engagement à publier tout document concernant des acquisitions d'équipements liés à la lutte contre le Covid-19, y compris les noms des propriétaires des compagnies auxquelles les contrats étaient attribués, mais nous n'avons pas pu trouver ces contrats.
Dans sa lettre, le ministre promettait également de publier les résultats d'un audit indépendant avant la fin de l'année fiscale 2020, à savoir le 31 décembre.
La traçabilité de cet argent est une question qui va au-delà du devoir qu'a le gouvernement de répondre à la solidarité publique par une gouvernance responsable ; elle est aussi essentielle pour assurer que des fonds indispensables pour lutter contre une pandémie soient distribués dans leur totalité et de manière équitable à travers le pays. Le Cameroun a signalé davantage de cas de Covid-19 et de décès que la plupart des autres pays d'Afrique centrale (20 431 cas dont 416 décès au 21 septembre). Pourtant, six mois après le début de la pandémie, de nombreux hôpitaux demeurent dramatiquement impréparés.
Nous nous sommes entretenus avec un médecin travaillant dans un hôpital de la région du Nord-Ouest, gravement affectée par des violences depuis fin 2016 et dont les établissements médicaux ont été attaqués à plusieurs reprises par les forces gouvernementales et par les séparatistes armés. Il a affirmé que les dix structures médicales de son district ont reçu un total de 10 millions de francs CFA début août. Avant cela, dit-il, son hôpital n'avait reçu que douze masques, vingt boîtes de gants et quatre blouses longues, pour près de 50 employés.
L'argent reçu a permis à son établissement d'acheter des équipements de protection pour quelques employés, des médicaments et deux machines de réanimation, affirme-t-il, mais c'est loin de suffire aux besoins de l'hôpital, qui ne dispose toujours pas d'équipements de protection en quantités suffisantes, ni d'une alimentation adéquate en électricité, ni même d'une ambulance. En outre, l'argent est arrivé terriblement tard : une infirmière d'un hôpital proche est morte du Covid-19 en juin.
Les Camerounais ont fait la preuve de leur solidarité. Il est grand temps que le gouvernement en fasse autant et publie un compte-rendu complet de toutes les dépenses effectuées en rapport avec le Covid-19, y compris de celles effectuées à partir du Fonds de solidarité pour la santé.
Distribué par African Media Agency (AMA) pour Human Rights Watch.
The post Les fonds de la solidarité publique pour le Covid-19 gérés dans l'opacité par les autorités camerounaises appeared first on African Media Agency.
The Global Benefits of Online Transfers in Zimbabwe
Byline: By Susan Sitemere, Country Manager, Zimbabwe, and South Africa, WorldRemit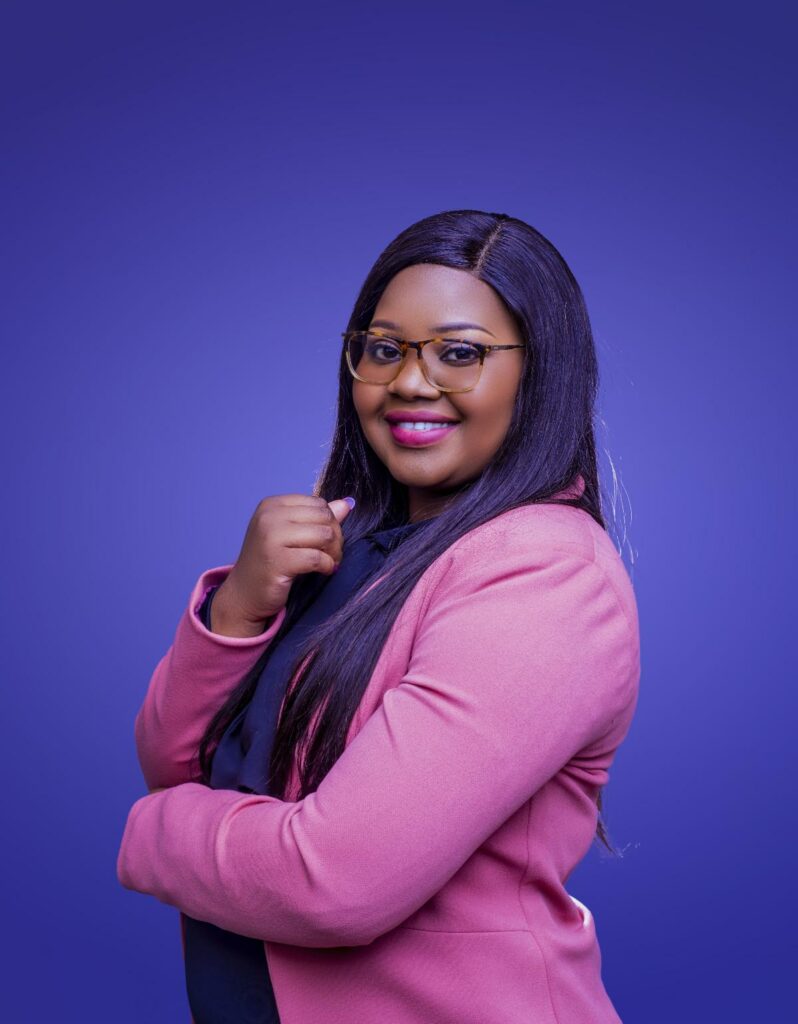 HARARE, Zimbabwe, 23 November, 2022,-/African Media Agency (AMA)/- A combination of rapidly evolving technology and the restrictions imposed by the COVID -19 pandemic has resulted in nothing short of a revolution in the online money transfer sector.
Globally, there have been drastic shifts in how people pay for goods and services, with electronic payments increasingly displacing traditional cash and more recently, cryptocurrency and digital currencies emerging in the market1.
In Zimbabwe, the use of mobile money has become pivotal to the way that citizens interact and exchange money during the pandemic. The number of active mobile money subscribers in the country increased from 4.05 million to 4.13 million in 20222. According to the Reserve Bank of Zimbabwe, mobile money interactions witnessed a steady upward trend with average monthly growth of 21% and 16% in volumes and values2. This movement has been truly significant at all levels of society, with users taking advantage of the rapidly evolving technologies of mobile wallets and contactless cards to make payments and move their money around the globe.
According to the World Bank, mobile money accounts drove a massive increase in financial inclusion in Sub – Saharan Africa as two–thirds of adults worldwide now send or receive digital payments, with the share in developing economies increasing from 35% in 2014 to 57% in 20213.
For many in Western society, the acceleration in technology makes for an easier and more convenient experience when dealing with digital remittances. However, for those citizens of emerging countries, the innovation and growth surrounding the global payments sector is resulting in a wide range of benefits.
Digital remittances are a lifeline
Remittances hugely sheltered many Zimbabwean families from the challenging economic situation that COVID-19 brought over the last few years, with remittances sent to Zimbabwe surging from about US$ 1 billion in 2020 to US$1.4 billion in 2021. The country also hit record-high foreign currency inflows of US$9.7 billion during that period4 .
With statistics like that, it is essential that adequate systems are put in place to make money transfers a secure and straightforward procedure. Online money transfers help countries gain financial inclusion in emerging markets, thus improving economic development and alleviating poverty.
Banking for the unbanked
According to the Reserve Bank of Zimbabwe, the number of financially included Zimbabweans reached 83% this year, with about 12.45 million now on banking platforms through various systems, including mobile money. This comes after 14 tough years for Zimbabweans, who first grappled with domestic currency shortages before the local currency crashed in 20085.
Until recently, migrant communities faced several stressful challenges when sending money abroad. Long queues, unfamiliar paperwork, and sky-high fees were usual hurdles at the beginning of a transfer that could take weeks to process. Once the money had finally reached its destination, the recipients needed access to banks or shops to collect their cash.
Today, with digital payment services like WorldRemit, people can receive money in a matter of minutes through airtime top-ups, cash pick up, and transfers to their EcoCash mobile wallets.
These options that allow people to choose how to receive their money are essential in countries like Zimbabwe here in sub-Saharan Africa, where a significant proportion of the population remains unbanked. 
Fortunately, this choice is facilitated by a boom in cheap and widely available smartphones that allow consumers and small enterprises to transfer money at the touch of a button seamlessly. Aided by FinTech vision and investment, Africa has become a world leader in mobile money. Again, the economic upshift facilitated by the new technology has contributed to a drop in the number of households living in poverty.
A safe and convenient service
Digital payments service, WorldRemit uses industry-leading technology to enhance protection for online money transfers. This technology is also swift, meaning that most transfers are ready within minutes.
The increase in secure digital remittances, especially mobile-to-mobile transfers, has lowered the need for cash transactions. Consequently, opportunistic crime in many cash-heavy markets has been reduced, however, cybercrime remains a very present threat, which money transfer companies must work hard to combat.
Moving forward together
The transition to digital payments and online money transfers has positively impacted migrant communities and emerging countries. This transition has made the process of sending remittances easier and more secure. It has also lowered the barriers to financial inclusion in emerging countries by allowing people without bank accounts to receive money quickly.
By offering flexible ways of sending and receiving money, more people worldwide can access financial services and ultimately free themselves from the manacles of poverty.
Find out how WorldRemit can help you move your money around with online digital payments.
Distributed by African Media Agency (AMA) on behalf of WorldRemit.
Notes to Editors
1. Chambers and partners. Fintech 2022. March 2022
2. ITWeb Mobile money gains traction in Zimbabwe – despite regulatory wrangling. Feb 2022
3. World Bank Group. Covid – 19 Drives Global Surge in use of Digital Payments. June 2022
4. Press Reader. Business Weekly Zimbabwe. June 2022
5.   Press Reader. Markets warm up to financial inclusion strategy. August 2022
About WorldRemit
We're a leading global payments company and, along with Sendwave, part of Zepz, a group powering two global payments brands.
We disrupted an industry previously dominated by offline legacy players by taking international money transfers online – making them safer, faster and lower cost. We currently send from 50 countries to recipients in 130 countries, operate in more than 5,000 money transfer corridors worldwide and employ over 1,200 people globally.
On the sending side WorldRemit is 100% digital (cashless), increasing convenience and enhancing security. For those receiving money, the company offers a wide range of options including bank deposit, cash collection, mobile airtime top-up and mobile money.
Backed by Accel, TCV and Leapfrog – WorldRemit's headquarters are in London, United Kingdom with regional offices around the world.
Media Contact
WorldRemit Press Office
The post <strong>The Global Benefits of Online Transfers in Zimbabwe</strong> appeared first on African Media Agency.