African Media Agency Further Expands across Africa
First media services company to establish presence in 14 African countries
Women-owned and led; dedicated to gender equality and the other SDGs
ABIDJAN, Côte d'Ivoire, February 3, 2021,-/African Media Agency (AMA)/- Leading pan African media relations and communications firm, African Media Agency (AMA) today announced further geographic expansion across west and central Africa. With an existing presence in Côte d'Ivoire and Uganda, AMA added Senegal, Mauritania, Guinea, Mali, Burkina Faso, Togo, Benin, Niger, Chad, Cameroon, CAR, Gabon, Congo and DRC to its African footprint. For its multinational clients and US-based entities with African operations, AMA continues to serve them out of its New York offices.
This expansion comes as a direct response to the needs of AMA's clients, both from the public and private sectors, for more focused and sustained engagement in francophone Africa, especially during the current pandemic. Governments, multilateral institutions, development agencies, and corporations want more than ever to communicate with individuals and micro & small enterprises in these markets to help them survive the pandemic and thrive thereafter, with special focus on the vulnerable and underserved segments of society.
"From our inception in 2014 as a pan-African media agency dedicated to the development of the continent, we have projected the voice of Africa in the international community, served as the voice of our clients to their African constituents, and fostered pan-African integration", said Eloïne Barry, CEO of AMA. "We have achieved our objectives primarily by building capacity across the African media landscape and creating solid bridges between them and our clients. Our expanded presence in Francophone Africa will further bring our clients closer to the media base in these countries and help them shape their products and associated messaging to the markets needs and realities", she added.
Over the decades, Francophone Africa has lagged behind its English-speaking counterparts owing to factors such as access to markets, unfavorable policies, low investor confidence, language barriers and bureaucracy. Today, however, countries like Côte d'Ivoire, Senegal and the DRC offer new growth opportunities that is making Francophone Africa the next frontier.
For instance, following a decade-long crisis, the government of Côte d'Ivoire stepped up its game by investing in more infrastructure, expanding its ports and implementing sound financial strategies that have seen the country achieve an estimated growth of 8.31 percent since 2014.
But despite these advancements, not enough has been done to demystify the negative stereotypes about Francophone Africa. This is why AMA is stepping in by using the deep expertise of its team of local communications experts to shape and deploy a narrative that truly reflects the truly fascinating entrepreneurial spirit of the people of these countries, especially the young and the women.
AMA is the first female-owned and led agency to have a local presence across the continent, and has since grown to become an authoritative source of news and a partner to some of the world's most reputable companies and organizations. In 2018, Eloïne Barry was recognized as one of the Most influential People of African Descent (MIPAD) and in 2019 she received the Prize of Excellence awards by ASCOM, reflecting the work her award-winning team has put into changing the perception of the continent by promoting a home-grown narrative.
In the wake of the coronavirus pandemic, developing economies across Africa were saddled with providing a response to the pandemic and finding new ways to adapt to the new normal. Despite these challenges, AMA has remained at the forefront, providing a platform through which critical information alongside expert analysis of the continent's economic landscape has been efficiently disseminated.
Since it was founded 7 years ago, AMA has run over 900 campaigns, reaching thousands of African reporters and generated tens of thousands of coverage pieces for their clients. Some of which include the Africa CEO Forum, BBC World News, Mastercard Foundation and Barclays. The company's recent expansion into more Francophone Africa countries will boost these efforts even further, at a most critical time along the development journey of these countries.
Distributed by African Media Agency (AMA).
NOTE TO EDITORS
About African Media Agency (AMA)
African Media Agency (AMA) is a pan African integrated communications agency that unifies PR, Creative Services, and Digital Marketing to create strategic, content-rich communications campaigns that inspire action and build value.
AMA help clients tell their stories, hone their projects, heighten their profiles, and engage their fans and audiences, creating cultural and technological opportunities in an ever-evolving media landscape.
With offices located in New York, Abidjan, Kampala, and local presence in 18 African countries, AMA understand the dynamic of the African newsrooms, the challenges that journalists are going true, what makes a story interesting and the different style and editorial culture within the continent.
Media Contact
Meganne BOHO
Meganne@africanmediaagency.com
+225 07 07 36 61 64
The post African Media Agency Further Expands across Africa appeared first on African Media Agency.
Aleph Hospitality Enters The Democratic Republic Of The Congo 
The Kertel Suites in Kinshasa marks the company's first entry into the Democratic Republic of the Congo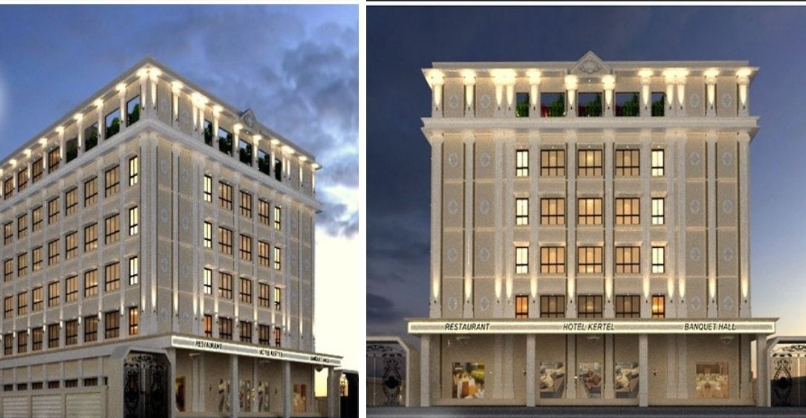 DUBAI, UAE, 15 August 2022 -/African Media Agency(AMA)/- Leading Dubai-based independent hotel management company, Aleph Hospitality, has signed a management contract with Congo-based Sokerico Group to operate Kertel Suites in Kinshasa. The boutique property, which is currently under development, is set to open in Q1 2023, and on opening the hotel will set a new benchmark for the hospitality sector in Kinshasa with its all-suites accommodations and state of the art food and beverage offerings. Aleph Hospitality's portfolio now covers 12 properties across eight countries on the African continent.
Located in the capital Kinshasa, in the heart of Gombe, a flourishing business centre and embassies area, Kertel Suites offers brand-new, contemporary accommodation. The hotel is conveniently located a 20-minute drive from the N'Dolo Airport. Popular tourist destinations in the vicinity include Picasso Beach, Central Station Square and the Jardin Zoologique.
The premium hotel is positioned as approachable luxury with an elegant, classic design for a corporate lifestyle. Leisure facilities include an upscale rooftop resto-bar and a French bakery-bistro, a roof swimming pool, fully equipped gym and spa as well as three banquet halls.
Bani Haddad, Founder and Managing Director of Aleph Hospitality said: "We are thrilled to have been entrusted with the management of Kertel Suites in Kinshasa and we are excited to be operating our first property in Africa's largest city. It's an interesting time to secure a presence in the heart of Africa, as The Democratic Republic of the Congo is currently investing in the hospitality sector, restoring historical sites and strengthening sustainability within their ecosystem. The development is quite unique in its location, and we look forward to bringing next-level hospitality experiences to the heart of Gombe."
Ritesh Hemnani and Kenny Rawtani, owners of Sokerico Group and developer of the project said: "The opening of Kertel Suites in Kinshasa will create vast job opportunities for Congolese residents to become part of Aleph's rapidly growing hospitality group. Our plan is to help accelerate an increase in tourism in the country and position Kinshasa as a destination with superb hospitality services."
Aleph Hospitality, which has targeted 50 hotels in the Middle East and Africa by 2026, manages hotels directly for owners, either on a franchise basis for branded properties or as a white label operator for independently branded hotels.  
Distributed by African Media Agency (AMA) on behalf of Aleph Hospitality .
About Aleph Hospitality
Born and based in Dubai, Aleph Hospitality is a dynamic hotel management company, working for owners to maximise the value of their assets in the Middle East and Africa. The regional specialist's customised, results-driven alternative to traditional hotel management models includes third party and white label operations.
Aleph Hospitality manages hotels directly for owners and facilitates franchising partnerships with leading global brands. With in-depth market knowledge, several decades' experience working with the world's largest hotel companies, and a company culture based on trust, responsiveness and flexibility, Aleph Hospitality delivers superior results for hotel owners, an exceptional hospitality experience for its guests and a professional environment for its workforce. Aleph has 12 operating hotels in its portfolio and has earmarked a pipeline of 50 hotels in the Middle East and Africa by 2026.
To find out more, alephhospitality.com.
Media Contact:
Anne Bleeker, Managing Director, In2 Consulting
anne@in2consulting.com
+971 56 603 0886
The post Aleph Hospitality Enters The Democratic Republic Of The Congo  appeared first on African Media Agency.