N-Soft's Revolutionary Governance tools Provide Governments with Full Visibility on Economic Activity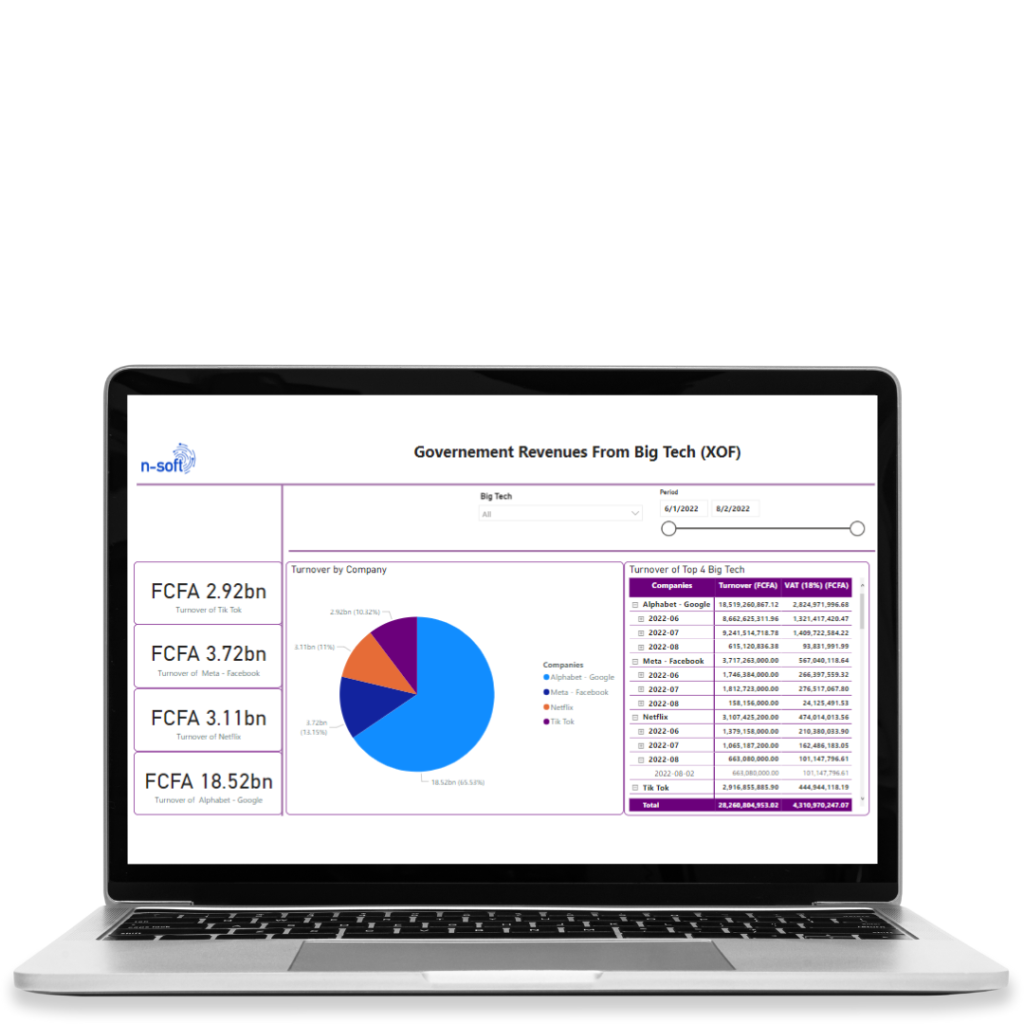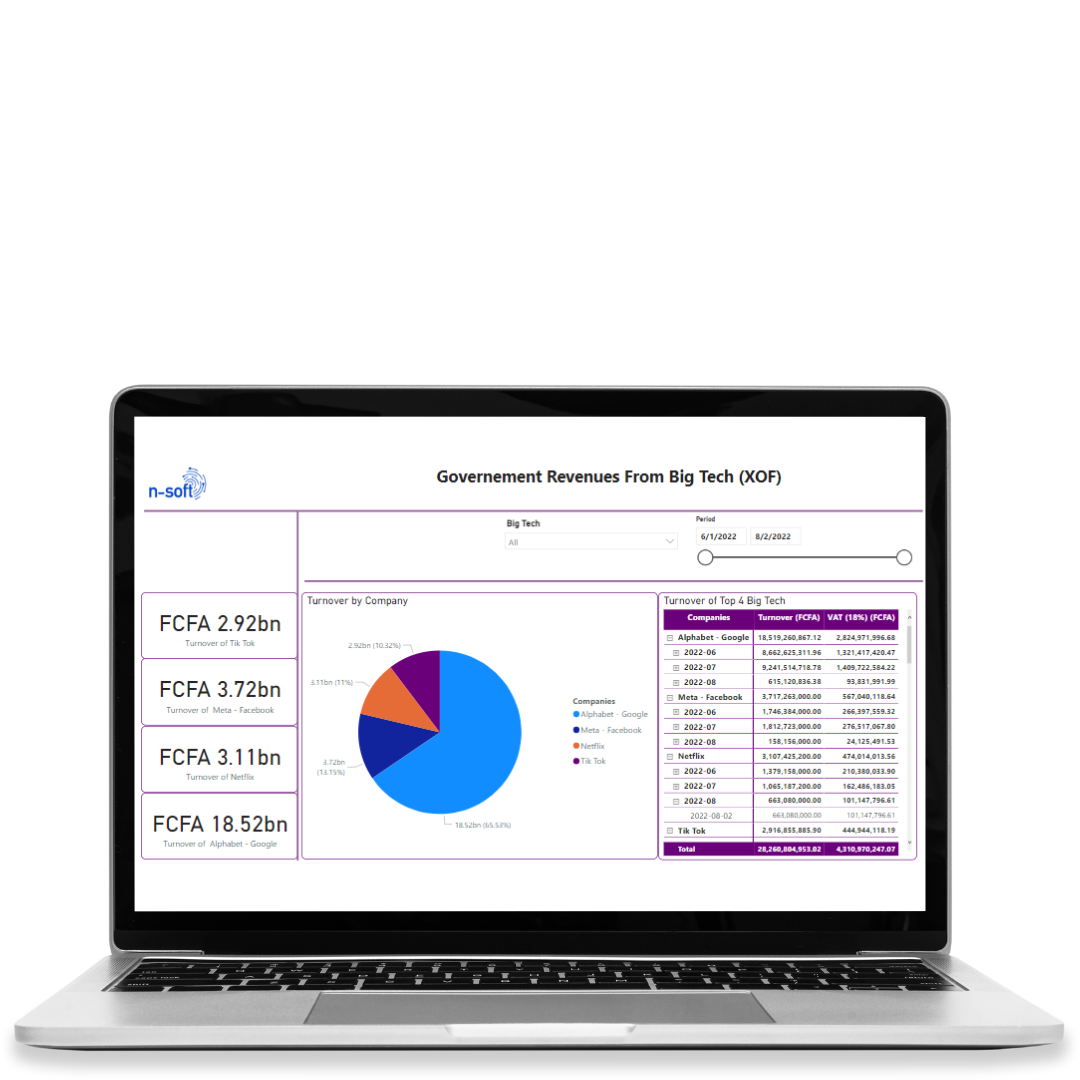 Hong Kong, China, Paris, France, Maputo, Mozambique, and Bamako, Mali, 7 September 2022, /African Media Agency/- As a reputable governance solution provider and a long-tenured Digital Sector Supervisor, N-Soft has proven expertise in enhancing transparency and visibility throughout key sectors of economies using groundbreaking technological innovation.
For more than a decade, N-Soft has worked in partnership with emerging economies to provide unrivaled visibility over billions of transactions across several key sectors, ensuring governments can secure all taxes owed to them. N-Soft's innovative solutions have attracted strong partnerships with many countries, including Mozambique, Mali, the Democratic Republic of Congo, Cameroon, the Central African Republic.
N-Soft boasts the largest and most diverse package of data solutions, providing revenue mobilization services for key sectors of the economy. Originating in the Telecom sector, N-Soft has expanded its expertise to include Gambling, Mobile Money, Big Tech, Customs, Utilities, and Financial Services. Their cutting-edge ETL technology works to seamlessly track, process, store, and condense data into a simple format, promoting interoperability and allowing revenue authorities to easily supervise all activity across their economy while keeping data confidential. 
N-Soft also acts as the governance service provider, supervising telecom and mobile money for countries such as Mozambique and Mali. Their service is efficient, lightning-fast, and simple, giving government authorities unparalleled visibility over the transactions taking place in their economy. Since its integration in Mozambique in 2018, N-Soft's telecoms service has traced over 87 billion calls and over 426 million GB of data from 4 operators Additionally, from 2019 to early 2022, N-Soft's solution for Mobile Money in Mali tracked over 1.9 billion transactions valued at $60.5 Billion USD. These transactions occurred between distinct service providers, and N-Soft solutions worked to seamlessly convert and integrate all data into a completely confidential database.
With unparalleled coverage, N-Soft's data solutions provide immediate results in a government's ability to monitor its economy's revenue flows. The service is simple and easily implemented, providing fully operational reports on all activity within three months. Countries can see a boost in revenue large enough to cover all service costs; for the fastest in as little as 28 days, with all future added revenue reinvested into the country's infrastructure.
N-Soft's unrivaled expertise in key areas of governance solutions has attracted a strong network of highly skilled team members across the globe, located throughout Africa, Asia, and Europe. Their strong reputation as a leader in GovTech has earned them positions among both the ITU and the ACAMS.
As leaders in the GovTech industry, N-Soft has developed an expertise in revenue mobilization, earning them a position speaking at the highly esteemed University of Dauphine in France. The goal is simple: to boost government revenue without raising taxes on its citizens or companies. "The stakes are very high and transparency is the key to ensuring that the state's revenues are effectively collected," says N-Soft VP of Services Alex-Ariel Tchetgnia. N-Soft's solutions are built to allow governments full oversight of their data, effectively mobilizing revenues that were previously unknown. 
Distributed by African Media Agency on behalf of N-Soft.
About N-Soft
N-Soft was founded in Paris in1986 and has developed a solid reputation in world-leading governance technologies. N-Soft caters solutions to Government authorities across sectors with an emphasis on monitoring and managing revenues, and volume of activities.
For more information or inquiries, please visit www.n-soft.com or email info@n-soft.com
Media contact:
Emmanuelle Gold
Marketing Director
The post N-Soft's Revolutionary Governance tools Provide Governments with Full Visibility on Economic Activity appeared first on African Media Agency.
Leading US-Africa Trade and Investments Initiative, Prosper Africa Partners with Africa Fintech Summit as Gold Sponsor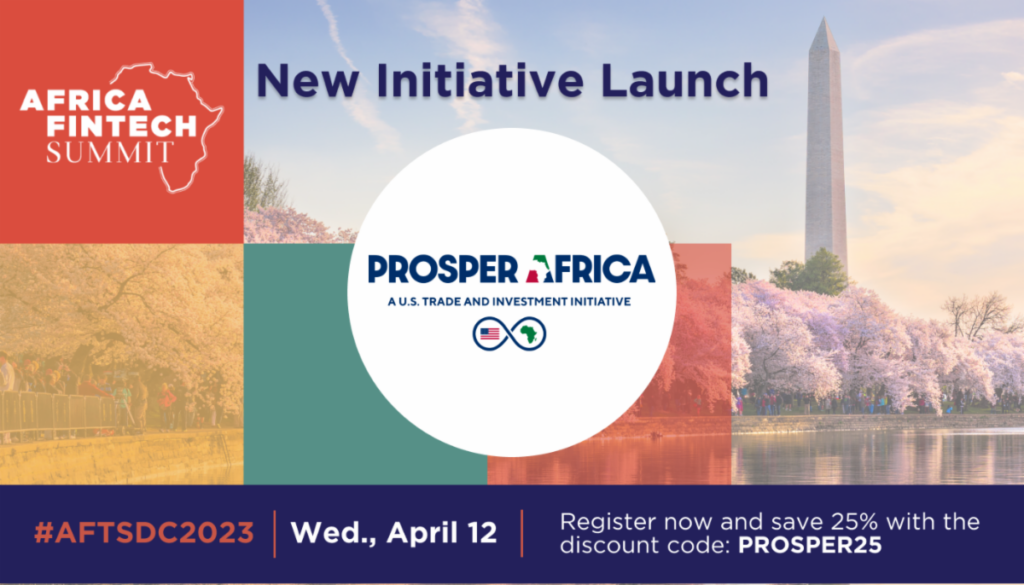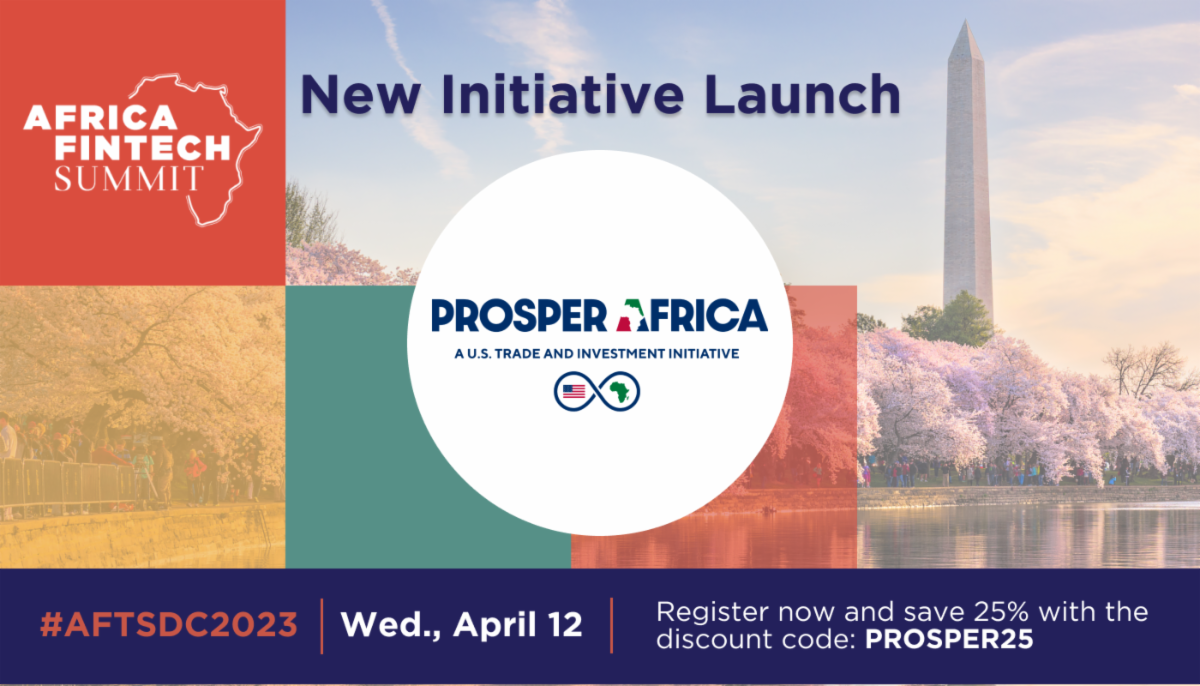 WASHINGTON DC, United States of America, 20 March 2022, /African Media Agency/- Africa Fintech Summit is pleased to announce Prosper Africa as a Gold Sponsor for Africa Fintech Summit in 2023 to be held in Washington DC on the 12th April 2023 at the Walter E. Washington Convention Center in Washington, D.C. Prosper Africa is the U.S. Government initiative to increase two-way trade and investment between the United States and African countries.
The sponsorship comes at the heels of the US-Africa Leadership Summit (ALS) and the U.S.-Africa Business Forum, held last December in Washington, D.C.
Recognizing the tremendous growth potential of Africa's technology sector, President Joe Biden announced the launch of the White House's Digital Transformation with Africa (DTA) initiative to expand digital access and literacy across the continent, and Prosper Africa announced the new Prosper Africa Tech for Trade Alliance, in partnership with the U.S. Agency for International Development (USAID), at the Business Forum on December 14.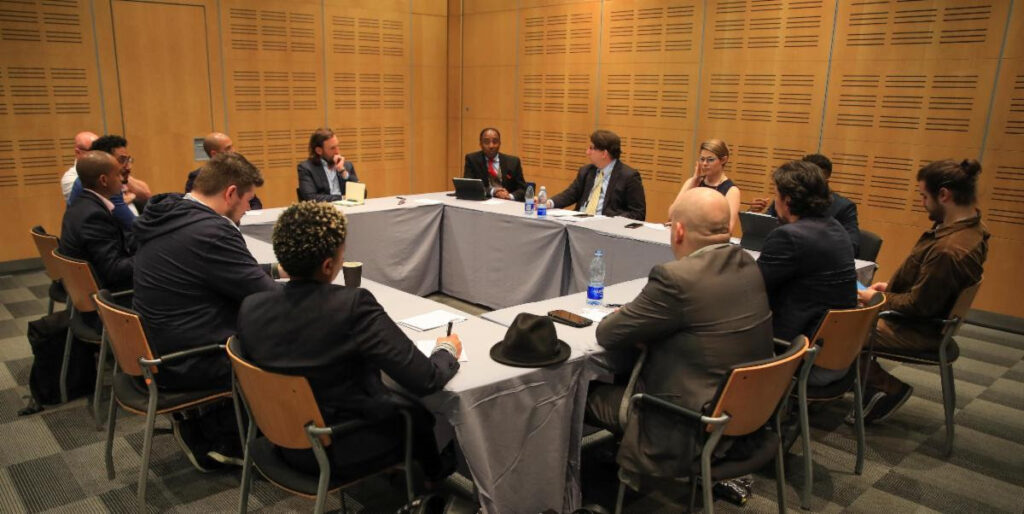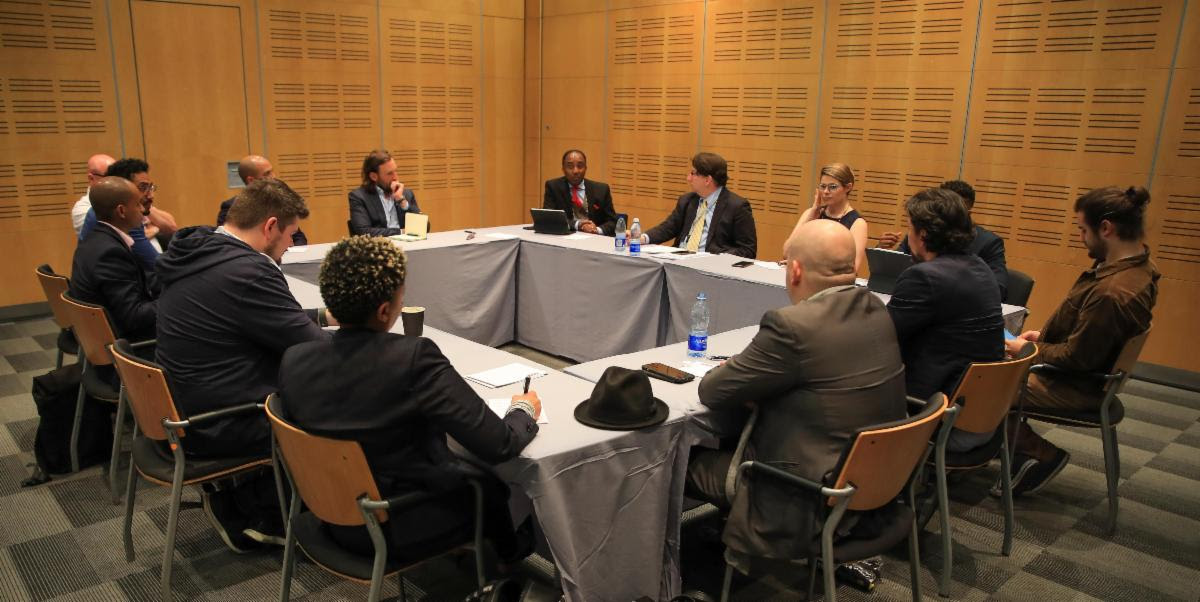 The Prosper Africa Tech for Trade Alliance will be officially launched at a special session during the Africa Fintech Summit. This tech alliance of major U.S. companies aims to accelerate e-commerce and digital trade in Africa and address legal, regulatory, and logistical bottlenecks across the continent.
"Africa's digital ecosystem offers massive potential to spur economic recovery, promote opportunity, and create jobs," said Scott Cameron, Acting Prosper Africa Coordinator. "We're pleased to join the Africa Fintech Summit as a Gold Sponsor and partner for the upcoming 9th Summit here in Washington DC."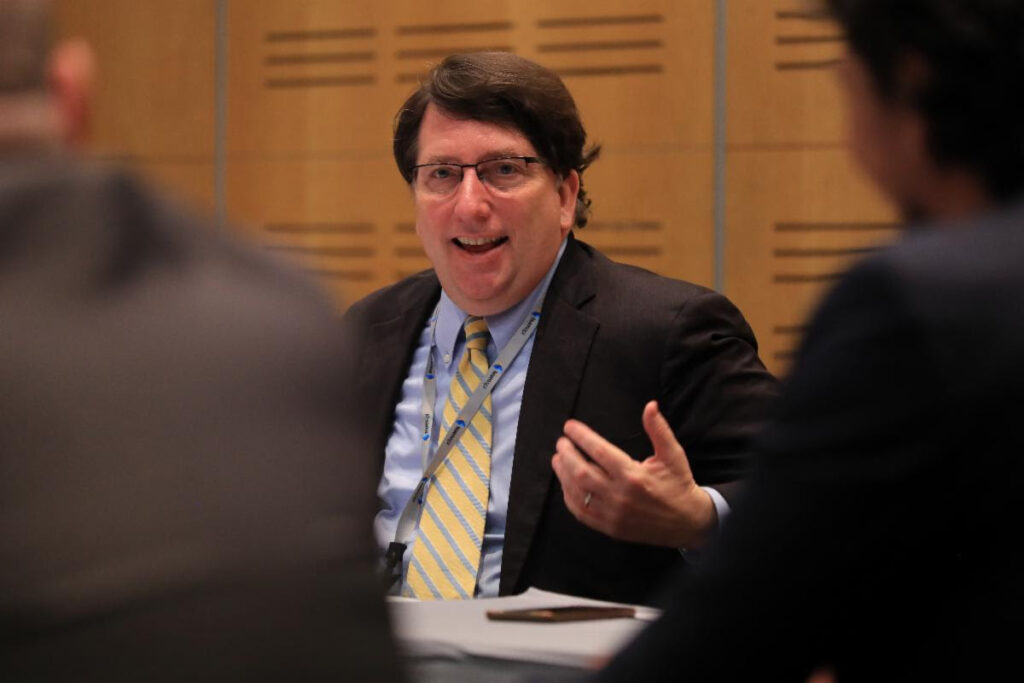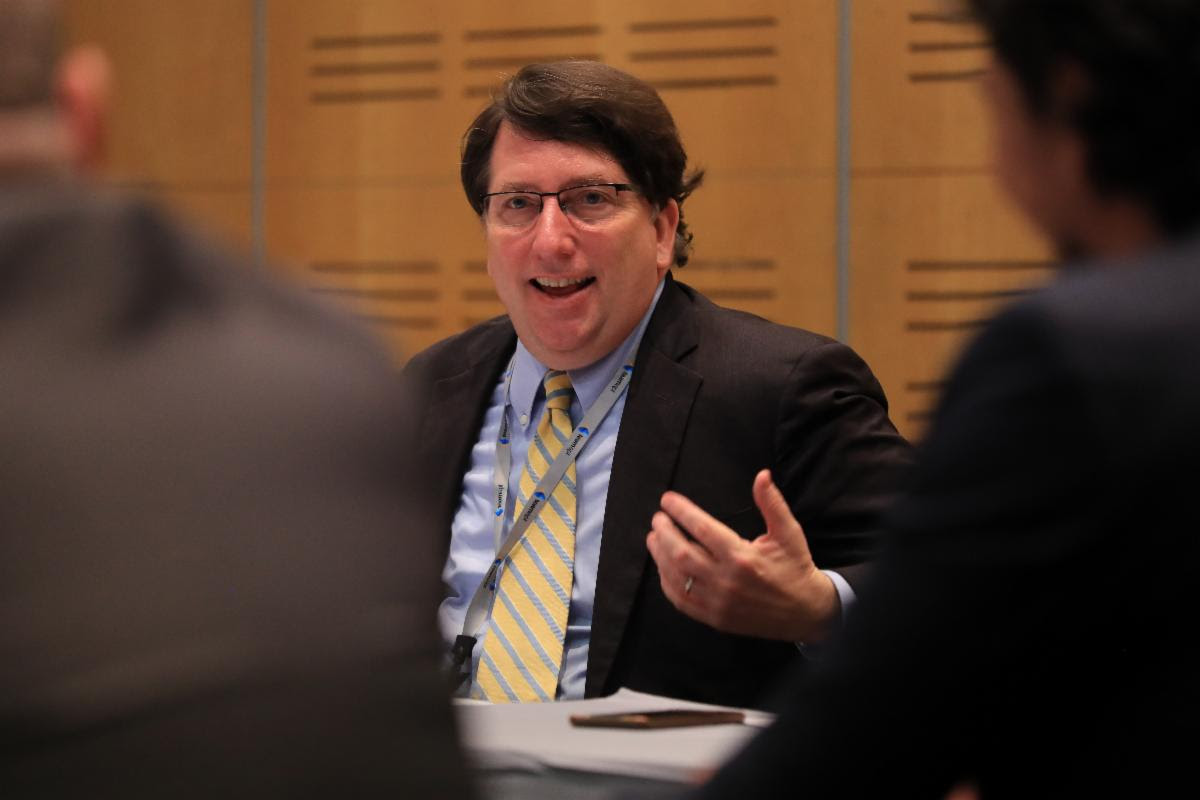 Prosper Africa will be joined by other U.S. Government agencies to engage with the tech innovators, founders, and ecosystem players and showcase the full suite of U.S. Government services and resources to advance fintech growth and U.S.-Africa investment.
Since launching Prosper Africa in June 2019, the U.S. Government has helped close 1100 deals across 49 countries for a total estimated value of $65 billion in two-way trade and investment.
"It is with immense gratitude and great pleasure that we welcome Prosper Africa as our Gold Sponsor for our summit in Washington DC in April this year. We are keen to work with Prosper Africa and the initiative's partner U.S. Government agencies to avail US' innovation capital to the African Fintech and tech ecosystem through the various tools at hand and deepen the US-Africa tech and investment ties," said Zekarias Amsalu, Co-Founder of AFTS and MD of Ibex Frontier.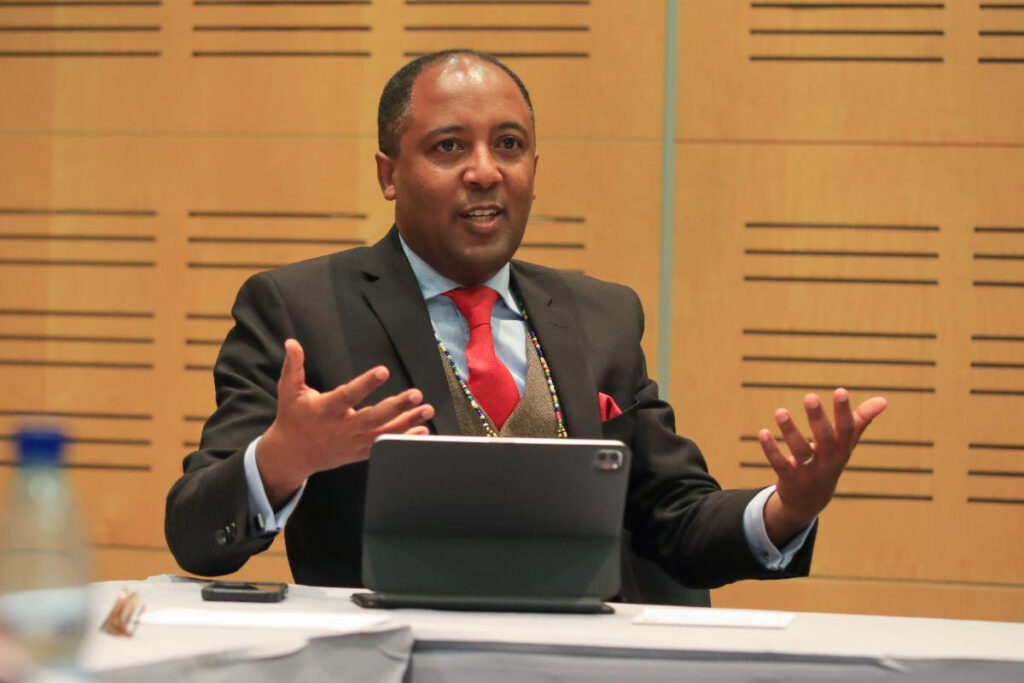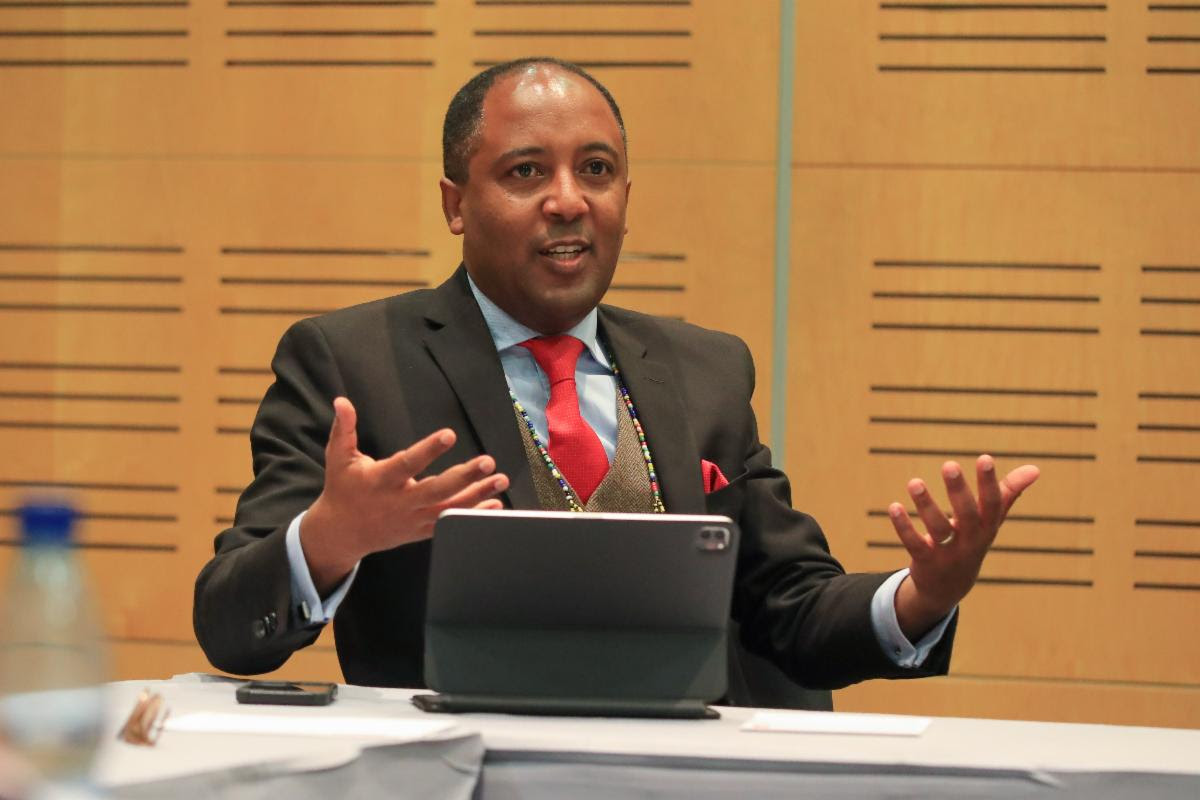 Since its first summit in 2018, the Africa Fintech Summit has become the largest bi-annual financial technology gathering on the African continent. In addition to Prosper Africa's Gold sponsorship, AFTS will be supported by a diverse cohort of partners and sponsors.
The 9th edition of AFTS will focus on US-Africa Tech connection, fintech regulatory best practices, diaspora banking & remittance, African fintechs expanding globally, cross border payment movements & use-cases for decentralized finance (Defi), fintech funding trends, cross-border payments under the AfCFTA, and numerous other spotlight topics.
Tickets for AFTS Washington DC are on sale now. To learn more or to register, visit http://africafintechsummit.com/
Delegates get 25% on AFTS tickets by using the discount code PROSPER25 at checkout of registration at http://africafintechsummit.com/registration
Distributed by African Media Agency in partnership with Africa Fintech Summit.
About Africa Fintech Summit
AFTS ( https://africafintechsummit.com ) is the premier global initiative dedicated to the African fintech ecosystem. AFTS is traditionally hosted in Washington, D.C., each April during the World Bank/IFC annual meeting week and in a different African city each November (most recently Cape Town, Lagos, Addis Ababa and Cairo). The summit is being held in a hybrid format, in person in the selected Venue in compliance with COVID-19 protocol and global live virtual delegates.
Supported by an advisory board of thought leaders and fintech pioneers, AFTS is a unique space where innovative ideas are debated, investments mobilized, partnership deals signed, and collaborations formed across sectors and geographies. AFTS is organized in partnership between Washington, D.C. based firms, strategic advisory group, Dedalus Global, and Pan-African consultancy advisory firm, Ibex Frontier.
About Prosper Africa
Prosper Africa Prosper Africa is the White House initiative to increase two-way trade and investment between the United States and African countries. Prosper Africa brings together – and enhances – the full suite of U.S. Government services and resources to help companies and investors do business in U.S. and African markets. Through the initiative, the U.S. Government is launching innovative new tools to advance deals, unlock market opportunities, and strengthen business and investment climates.
For more information, please visit: prosperafrica.gov
Media contact:
Charles Isidi
Digital Engagement Strategist, AFTS
charles@africafintechsummit.com
The post Leading US-Africa Trade and Investments Initiative, Prosper Africa Partners with Africa Fintech Summit as Gold Sponsor appeared first on African Media Agency.